Yes, I'm still alive.
on
December 12, 2014
at
8:48 am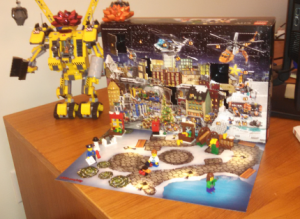 For those who have emailed to check – yes, I'm still alive.
My day job has pretty much eaten every spare moment I've had for the past six months. That is unlikely to change until late spring at the earliest.
My apologies to those who feel I've let you down by not keeping the comic and this site as priorities. Sadly, they just can't be for me right now.
Real life, and all that.
But, yes, I still bought a LEGO Advent calendar this year. It's on my desk at work.