---
Reasonably Clever Staff
Christopher Doyle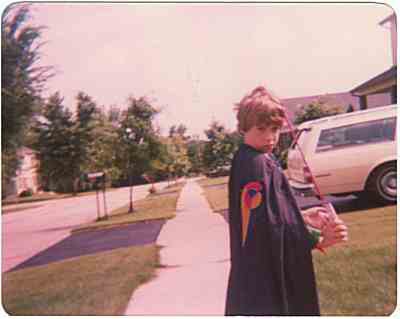 Born just a wee bit early, Christopher Doyle was blessed with powers and abilities far beyond those of the toddlers around him. Sadly, he traded all of those powers for a sack of magic beans, which he then ate.
Many phrases and adjectives have been used to describe him. We'd list them here, but so very few are complimentary.
Historically, many people were forced to associate with him while he attended school in Jenks, Oklahoma, and later at the University of Oklahoma in Norman, Oklahoma. Incidentally, Chris hates the state of Oklahoma and now lives somewhere else. Somewhere much colder.
Long ago, back in the mid 1990's, he ran BootlegToys.com, and even wrote a book about it. Both of those projects are now lost in the mists of "things that could have worked out better, but didn't."
In April or so of 2002, Chris launched ReasonablyClever.com as a place to store stuff on the web. Then, while trying to remember just how Flash worked, he created the Mini-Mizer and suddenly his visitor count went from six a month (mostly his own visits) to thousands per day. Attention-slut that he is, this was a most welcome change.
Now days Chris works in the non-profit world, doing his part to try and make the world a better place. He dabbles in photography, LEGO, and DVD collecting when not trying to create a new meme.
You can email him if you'd like - the link is right here. Chris does try to respond to all the mail he gets, but makes no promises about timeliness.
---
---
---
Portions of this site make extensive use of Macromedia Flash.
If you're not seeing anything above the line you may need the free Flash Player. Get it here.

This site displayed with 100% post-consumer recycled electrons.

LEGO® is a trademark of the LEGO Group, which does not sponsor, authorize or endorse this web site.
Please be sure to visit the REAL LEGO homepage at http://www.LEGO.com.

All Content ©1986-2008-through the End of Time by Christopher Doyle
RSS Feed:

| Bookmark at

Del.icio.us | Read updates on your

Livejournal Friendslist