---
Sooner or later most builders will try their hand at creating oversized LEGO bricks. The trick is to scale them up so that they can still be used as "real" bricks. This is my take on that classic challenge.
My goal was to "upscale" the following mini-sculpture.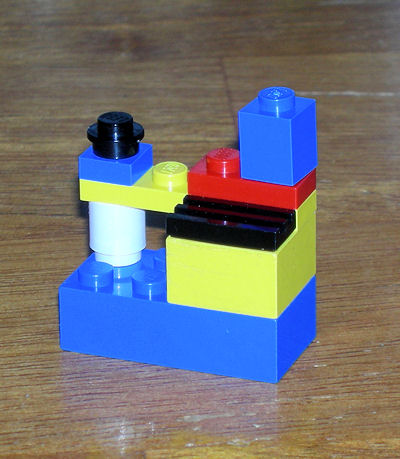 I figured 10x the size (1 brick in height would be converted to 10 bricks of construction) was plenty big.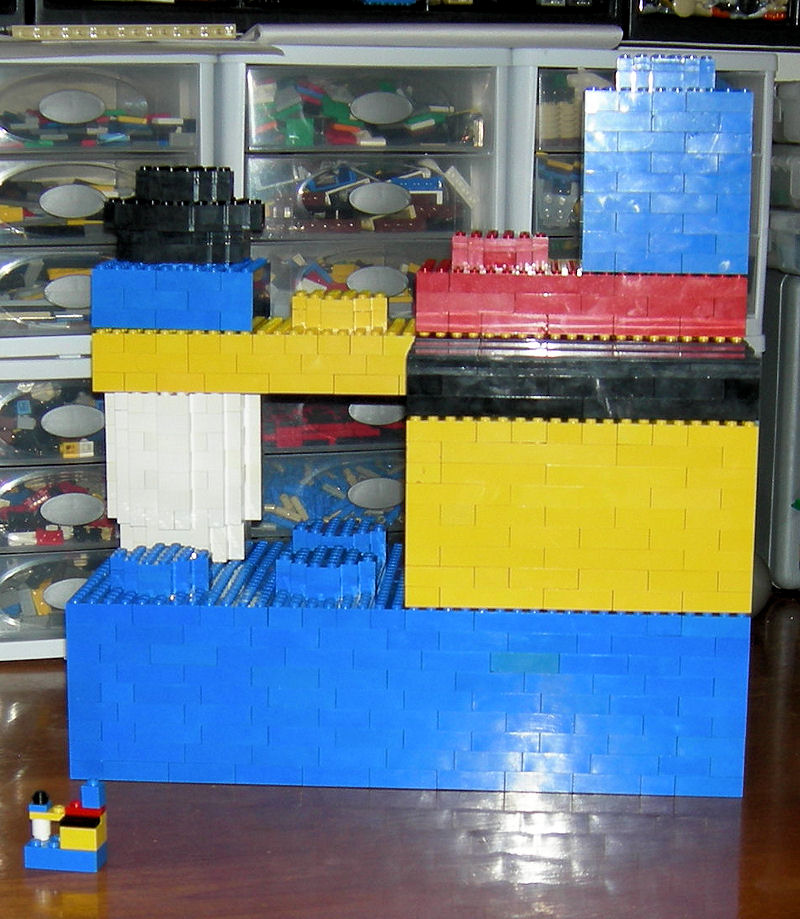 Yay! It worked.
Here's some details of the individual bricks: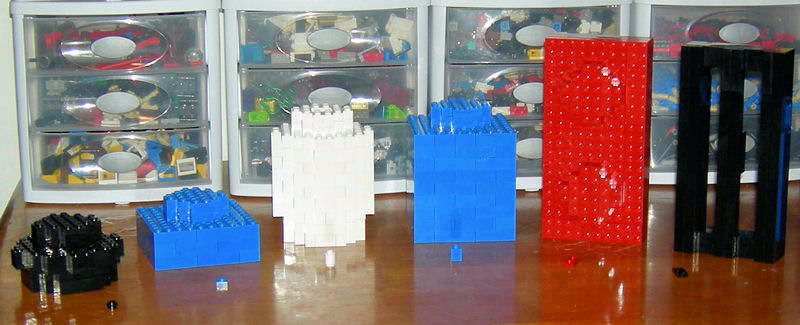 These six were very simple in terms of construction. Just boxes (or cylinders) with hollow interiors.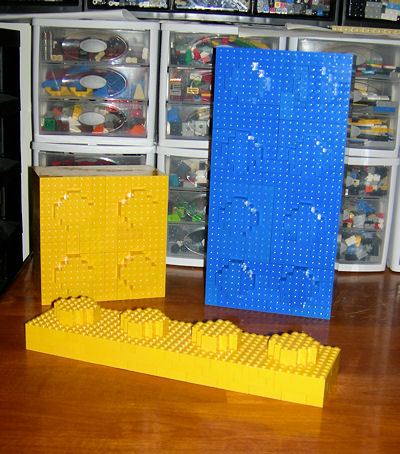 The three larger bricks were more of a challenge. In addition to making sure they were built to handle the weight of the other big bricks, they also needed the underside "tubes" to complete the LEGO trademark "Rod and Tube" construction method.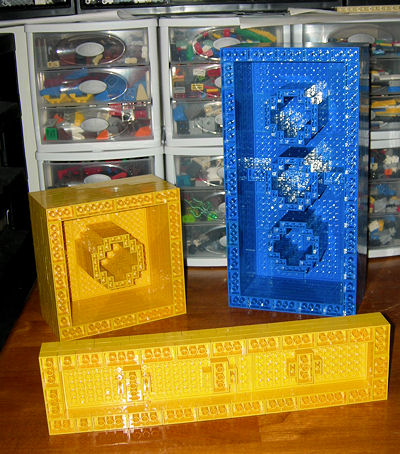 It took several tries to get the spacing right - the big blue 2x4 brick took three attempts - but the final results work just like their smaller brethren.
The proof? Here's all the bricks in an alternate layout: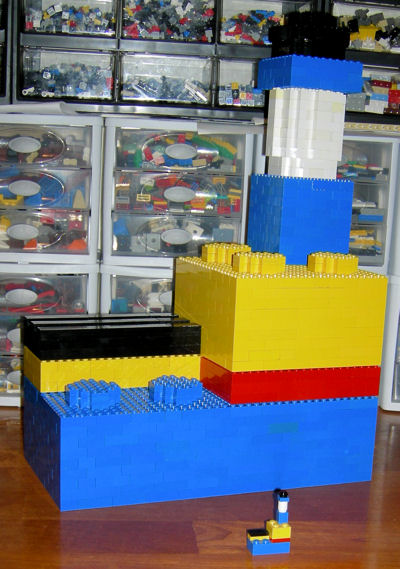 Even some of the more subtle LEGO brick interactions are possible. Here's the white "round" 1x1 brick slotting into the small studs on the underside of the 1x4 plate...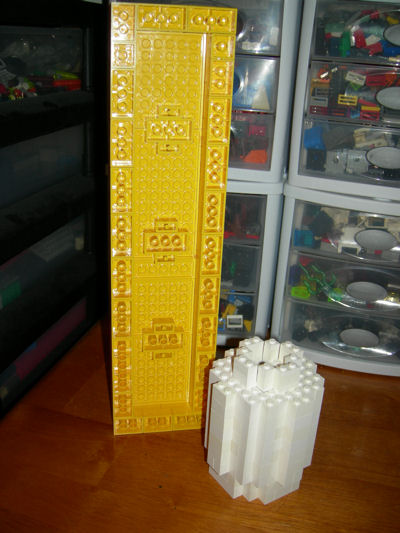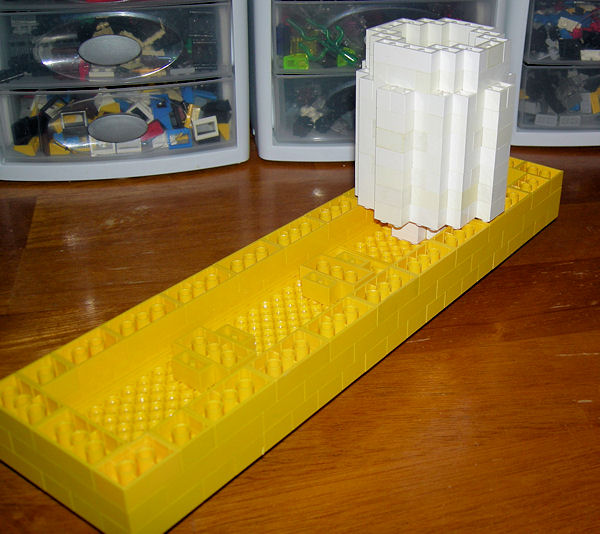 I'll probably return to this theme later to try my hand at some of the more complex LEGO shapes - it'd be a lot of fun to find one of the smaller models and upscale the whole thing.
The only problem is that these big bricks tear through the supply bins like no one's business. I'm going to have to wait a bit until the surplus stock builds back up...
---
---
Portions of this site make extensive use of Macromedia Flash.
If you're not seeing anything above the line you may need the free Flash Player. Get it here.

This site displayed with 100% post-consumer recycled electrons.

LEGO® is a trademark of the LEGO Group, which does not sponsor, authorize or endorse this web site.
Please be sure to visit the REAL LEGO homepage at http://www.LEGO.com.

All Content ©1986-2009-through the End of Time by Christopher Doyle
|
| Read updates on your

Livejournal Friendslist