Today's Prize
I am Jack's Roadblock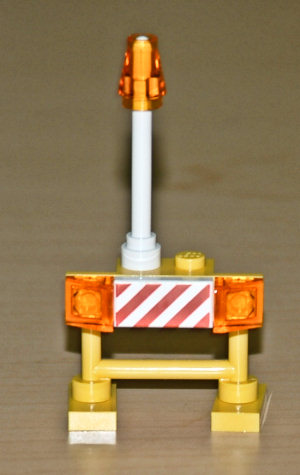 Behind today's door is yet another trinket intended for Jack. This time it's a pretty nice barricade. I like this little set, as it's got some great pieces for use in building other stuff once we get through this calendar nonsense. The 1x1 sloped tiles are a personal favorite of mine - and I really like the transparent orange colors.
Anyway. Back to the events in progress: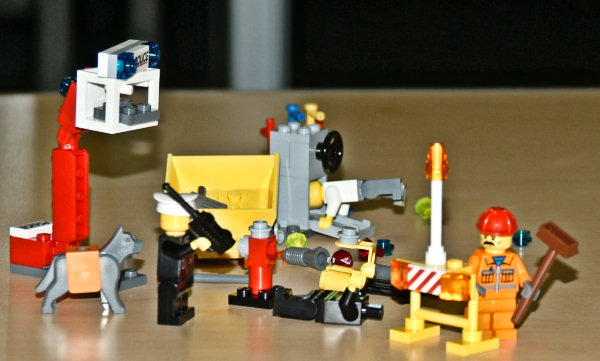 Ace: "Oh my! What happened here?!?"
Officer Grumpypants: "Looks like...something...had to feed! AWM's head is missing! And it looks like that crook was stuffed face first into that safe!"
Ralphie: "It does indeed look like that."
Jack: "Well, I'll start cleaning things up and see if we can't find some clues..."
Meanwhile, the Man-Eating-Safe, interrupted in the middle of its meal, sits quietly and awaits its next victim...


| | |
| --- | --- |
| Total Parts in Set: | 203 |
| Parts in Today's Door: | 9 |
| Parts to Go: | 100 |