Today's Prize
Ralphie the Robot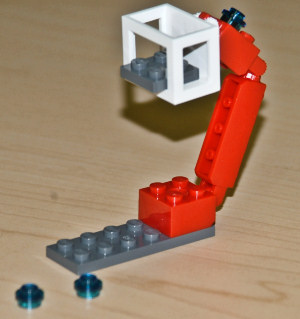 I guess this is supposed to be a mini-crane/cherry-picker to get AWM closer to the fires - but it reminds me more of Gypsy from Mystery Science Theater 3000 than anything else. There are no controls - no easy way for AWM to get into the "basket" area...so it must be his robotic friend from the future. I think I'll name it "Ralphie."
Ralphie also comes with two extra blue dots. Could they be water? Extra lights? You decide - that's the beauty of LEGO!
While you think about that, here's a parting image of AWM and Ralphie out on the town.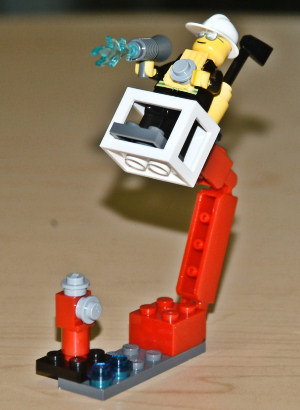 | | |
| --- | --- |
| Total Parts in Set: | 203 |
| Parts in Today's Door: | 9 |
| Parts to Go: | 177 |