---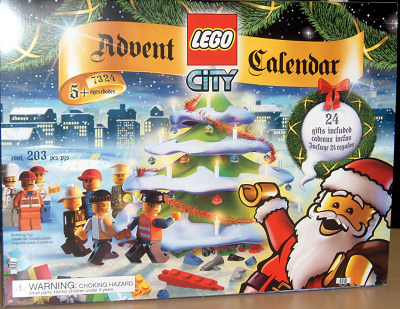 LEGO Advent Calendar 2005
Here's a fun little daily feature to get us through the end of the year!
Every year I pick up LEGO's Advent Calendar. For those of you not familiar with the concept, an advent calendar is a way to bribe kids to be quiet until Christmas morning by giving them a small treat each day. I'm sure there's some rich history or cultural importance I'm overlooking, but that's the gist of it. A daily bribe. Each day there is another little door on the calendar to open - and each day there's a little something there for everyone to enjoy.
Some Advent Calendars are filled with candy, some are just text, others have small toys. I like the LEGO one best of all because each day's present can build on the previous day's swag easily. (I suppose you could mush all the chocolate together from a candy-advent calendar, too. But I don't think that'd be nearly as fun. Messier, though, and that might give it some points...but I digress.)
Anyway. LEGO Advent Calendar. I like it. This year with a charming (and mini-figure heavy) CITY theme. I'm going to share my yearly trek through the month with you. Don't you feel special and loved?
Each day I'll be opening a door and documenting what I find inside with my usual inane commentary and amateur photographic skills. I recommend you pick up your own LEGO Advent Calendar (you can get one on-line at http://shop.lego.com) so you can play along at home. But if you'd rather just look over my shoulder, that's cool too.
To make this as "realistic" as possible, I've recreated the panel of doors below. Just click on the door/number for today's date and see what's inside!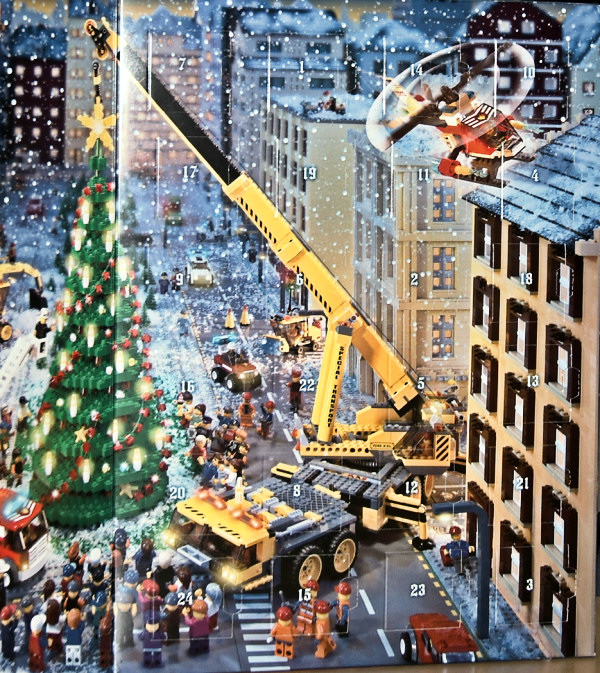 ---
---
Portions of this site make extensive use of Macromedia Flash.
If you're not seeing anything above the line you may need the free Flash Player. Get it here.

This site displayed with 100% post-consumer recycled electrons.

LEGO® is a trademark of the LEGO Group, which does not sponsor, authorize or endorse this web site.
Please be sure to visit the REAL LEGO homepage at http://www.LEGO.com.

All Content ©1986-2009-through the End of Time by Christopher Doyle
|
| Read updates on your

Livejournal Friendslist