Today's Prize:
Garbage Cart, pick axe, shovel, and extra bits.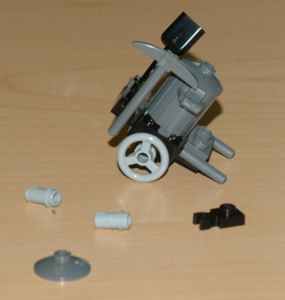 Today we cross the 100-parts to go barrier - with ten days to go, we're looking at an average of 8 parts per door left. Of course, that number is really meaningless as the extra parts LEGO has been including aren't normally counted in their "Parts in the Set" total. My guess is that we'll hit "Bonus Part" level - when we have more pieces than advertised - around the 20th.
Anyway, today we continue the "Janitor Theme" with a pushcart full of trash-handling goodness. There's a trash can (of course), but also a shovel to pick up those clumps of ick, and a Pick Axe. What the pick axe is meant for is anyone's guess. I suppose the designers were at a loss after giving us a broom accessory with the Minifigure yesterday.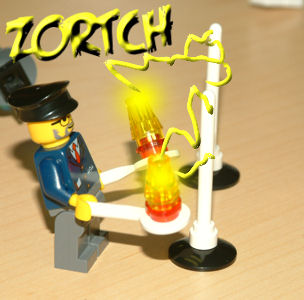 The Conductor: There we go! This will deactivate the whole Pylon Array - and remove these secondary lenses from altering the Advent Stream any more.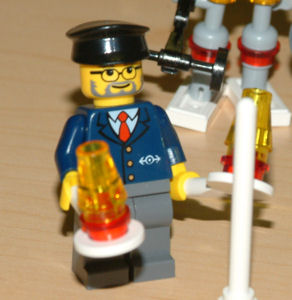 The Conductor: This should also help you out, Handy. With the portal shut down, your form should stabilize quickly.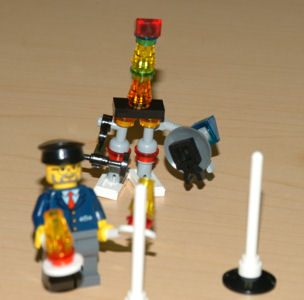 Handy: You'd think that, but I just got "upgraded" again. New stuff came through just after you deactivated everything.
The Conductor: That's odd. You must be acting as your own Advent Doorway - a glitch in the Advent Stream. But that'd only happen if you were carrying items from the future - and you said everything has appeared WITH a pylon activation, right?
Handy: That's right. I've been strictly "build as you go."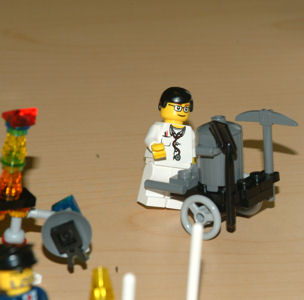 Dr. Sloehand: Could be we be getting some residual radiation off of the Temporal Lenses? I found this lead-lined garbage can...maybe it would block any emanations that could be affecting Handy.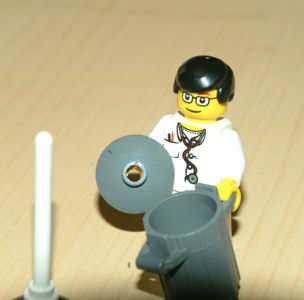 Dr. Sloehand: I mean, it's worth a try, right?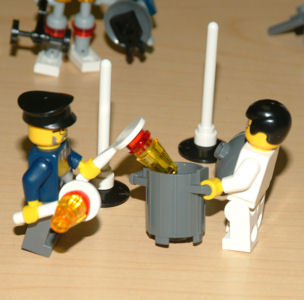 The Conductor: I suppose it is at that. We'll store the lenses in here until I can I can launch a full investigation...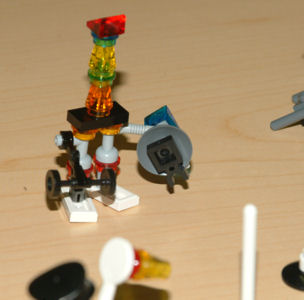 Handy: Why wait? What else do you have to accomplish?
The Conductor: As I see it, there are still two big questions that need big answers. First, who tampered with the Time Array? And, secondly, who sent you the Time Array in the first place?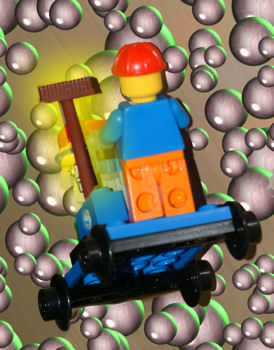 Jack: Dude! What's with the bubbles again? I thought we were heading back to "real"?
The Janitor: I...don't know. There must be some new disturbance in the Advent Stream. I've never seen anything like this before...

| | |
| --- | --- |
| Total Parts in Set: | 257 |
| Parts in Today's Door: | 17 |
| Parts to Go: | 83 |