---
Brick House Props: The Pirate Ninja Staff Car
Here are some detail photos of the Private Ninja's Board of Director's Staff Car, as first mentioned in Episode 86 and seen in Episode 87.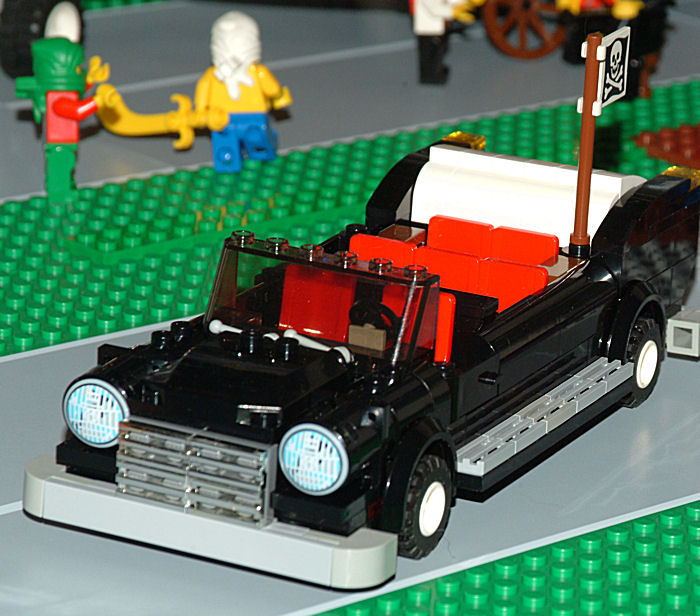 This 3/4 view shows off the classic styling, windshield wipers, running boards, and stylish Pirate flag. She seats seven (counting the driver) in a pinch, but is designed for five to sit in luxurious comfort.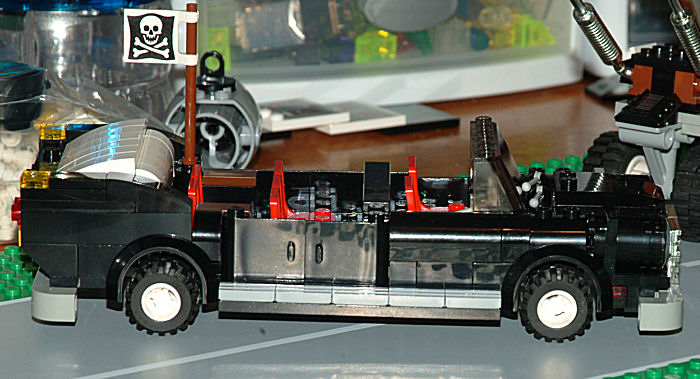 This side view shows the double doors for entrance/exit from the rear cabin. At some point I'll add an accessory to show the white roof top in the "up and out" position. For now, you'll just have to deal with it retracted over the trunk.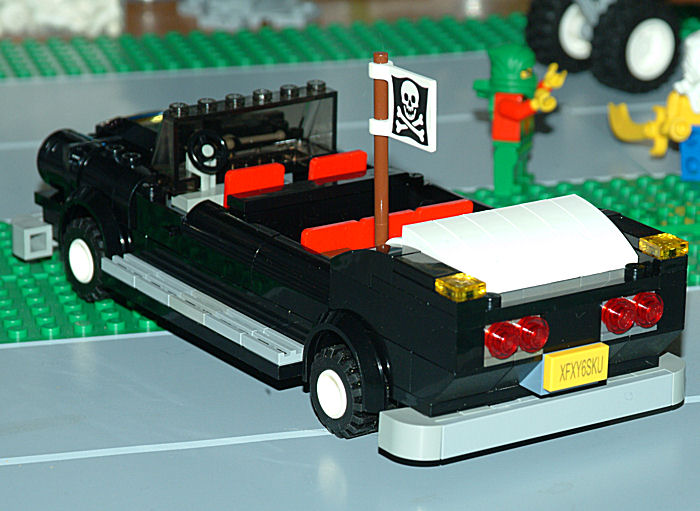 The Rear view showing the enhanced turn signals and license plate from the Exo-Force sets.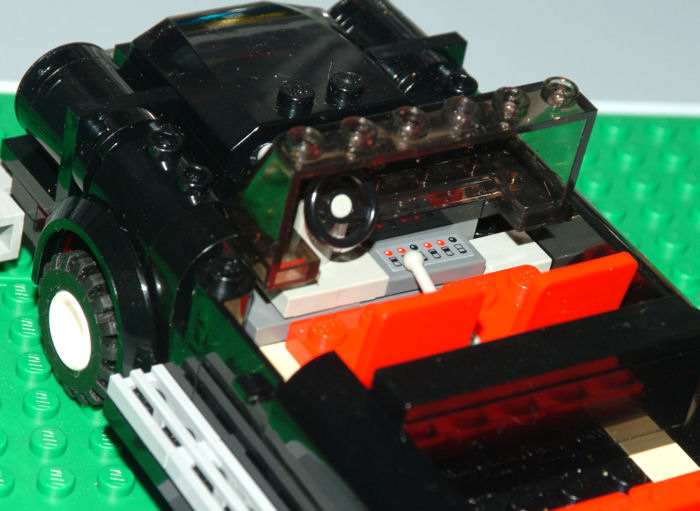 Interior shot of the dashboard controls. Note the James Bond style switch array. I wonder what all those buttons do!
---
---
Portions of this site make extensive use of Macromedia Flash.
If you're not seeing anything above the line you may need the free Flash Player. Get it here.

This site displayed with 100% post-consumer recycled electrons.

LEGO® is a trademark of the LEGO Group, which does not sponsor, authorize or endorse this web site.
Please be sure to visit the REAL LEGO homepage at http://www.LEGO.com.

All Content ©1986-2009-through the End of Time by Christopher Doyle
|
| Read updates on your

Livejournal Friendslist