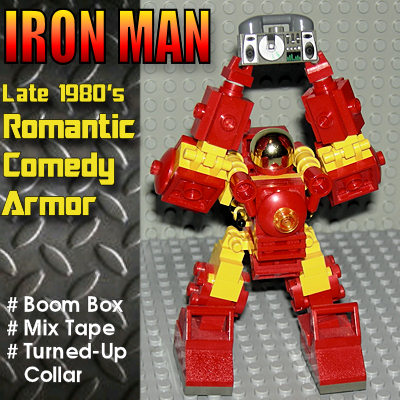 Late 1980's Romantic Comedy Armor
When faced with the "Boy Loses Girl" stage of a late 1980's Romantic Comedy, Tony Stark takes a cue from Lloyd Dobbler and builds the Romantic Comedy Armor.
Complete with a mix tape featuring Peter Gabriel's "In Your Eyes", this robotic exoskeleton provides the user with exceptional strength and endurance for holding a heavy boom-box over the user's head while serenading your lost love.
(The armor is based on a build I saw on Brickshelf years ago. It's sat on my shelf, collecting dust, until this moment of glory.)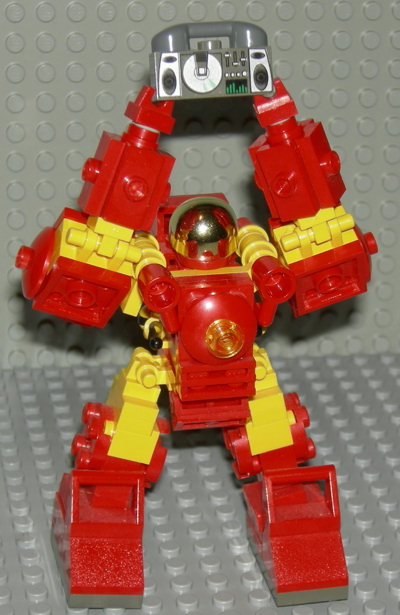 In Action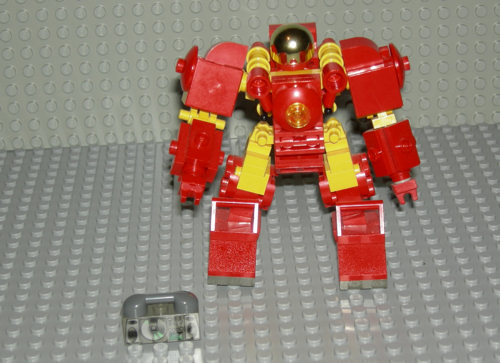 At Ease! The suit is quite poseable for its scale.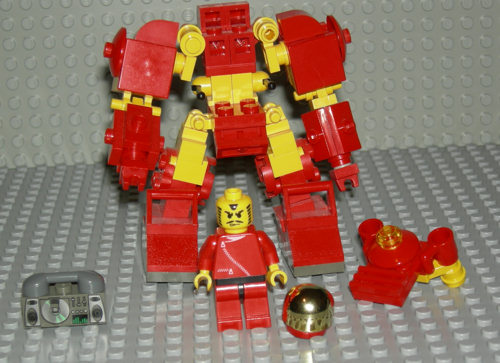 The front chest piece comes off, allowing the Pilot mini-figure to stretch his tiny little legs.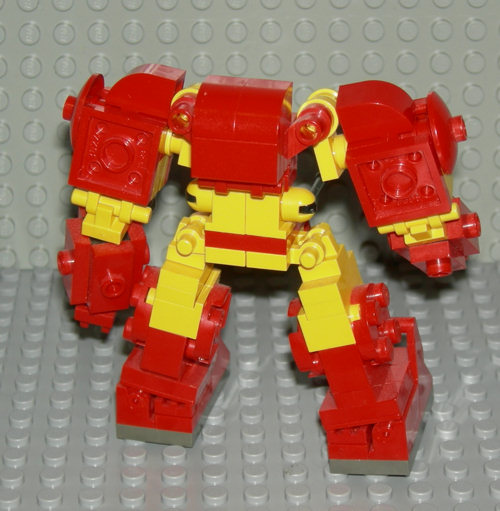 The end.