---
Pimp My Mech: Contest Entry #15: UpRev
Faithfulness to Original Model
(50 Points)


Pimposity
(30 Points)

Theme
(20 Points)

Total Points

Comments from the Judges

1st

39.17

27.50

20.00

86.67

JenX: That's Brilliant!

Aiela: Okay, this was too cool for words. I kept looking at the other ones thinking they almost looked like they could fold up a la transformers, but this one actually does!

Moominmuppet: I'm insanely impressed with this, but it doesn't actually feel "pimped"

Bec76: Lego transformers rule! Great animation, that sold it

Chris: I love this model a lot, but I wish the car form had a bit more chrome on it. An awesome effort that deserved the win.
By: Peer Kreuger
(Brickself Folder is here)
This mod was done since when I think about pimping, I think about cars. Sure, it's cool when you can stomp around with a bigass battlemech. However, nothing beats cruising the strip in a sleek, streamlined ride.
So why not have both?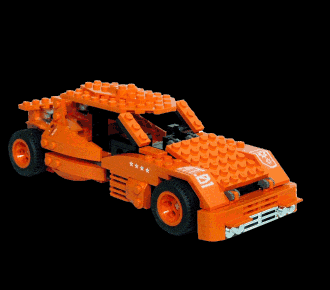 Obviously, the main problem with the concept was how to make a mech that would transform into a slick car, while still maintaining the look of the original set. My version is a tad bigger than the original, but the only concession to the shape was the fold-out hood of the car. The name, UpRev, is a wink to the name of the original set: Uplink.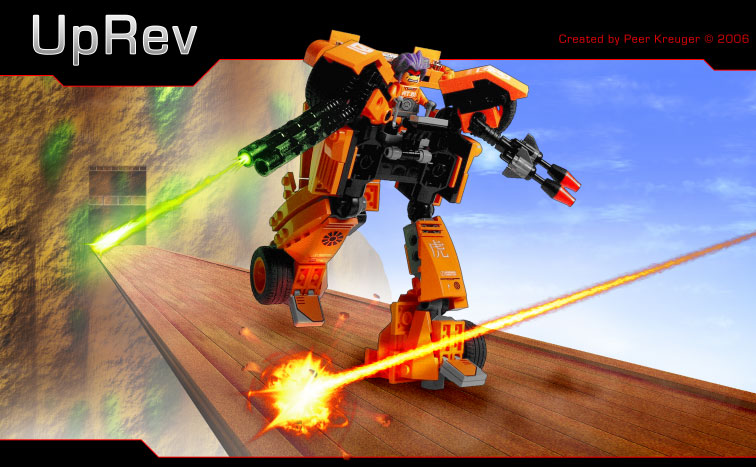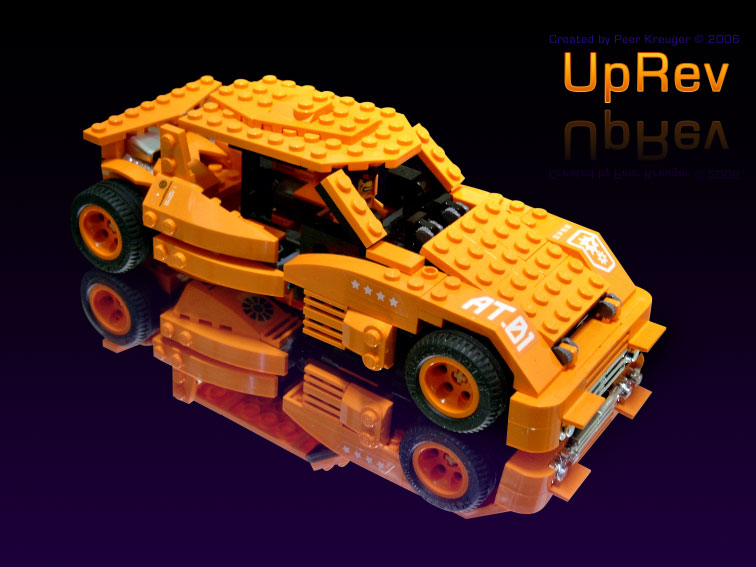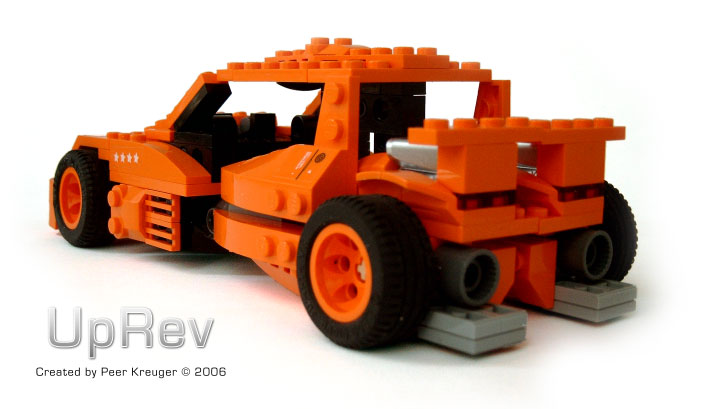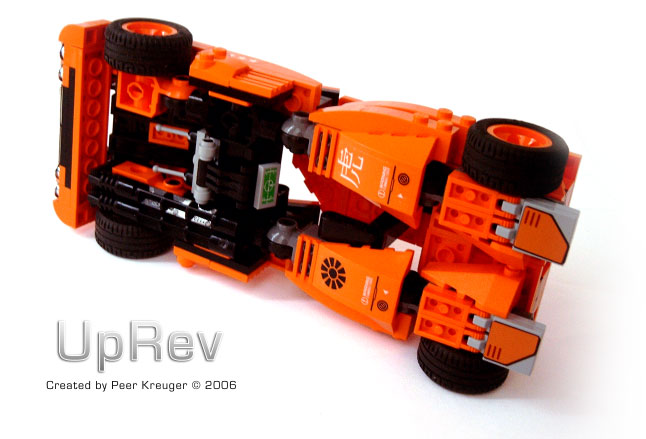 ---
---
Portions of this site make extensive use of Macromedia Flash.
If you're not seeing anything above the line you may need the free Flash Player. Get it here.

This site displayed with 100% post-consumer recycled electrons.

LEGO® is a trademark of the LEGO Group, which does not sponsor, authorize or endorse this web site.
Please be sure to visit the REAL LEGO homepage at http://www.LEGO.com.

All Content ©1986-2009-through the End of Time by Christopher Doyle
|
| Read updates on your

Livejournal Friendslist