---
Pimp My Mech: Contest Entry #27: Mech
Place

Faithfulness to Original Model
(50 Points)


Pimposity
(30 Points)

Theme
(20 Points)

Total Points

Comments from the Judges

25th

35.83

16.67

8.33

60.83

Bec76: Big guns, but messy and unfocused

Aiela: the new hand is awesome!
By: David Neto

It is armed with a sword, Dual Fire Launching Cannons, Anti-Air Missles on the back, and Anti-Personel Blasters in the front. I can never find the right pieces that I'm looking for, so this is all I could manage. Not to fancy, I tried to stay close to the original designs, so this is pretty much it.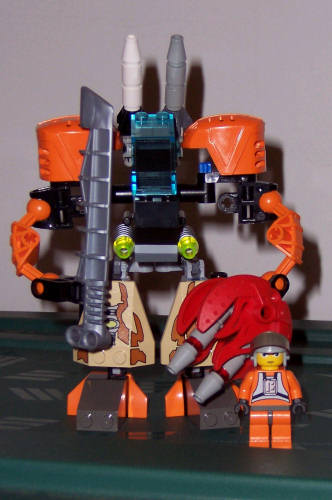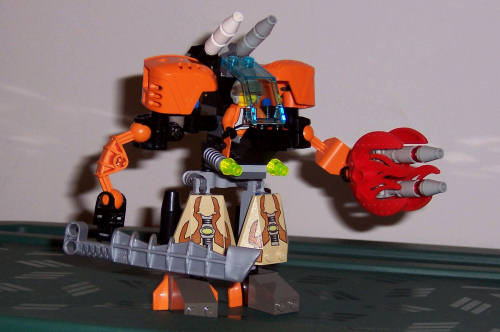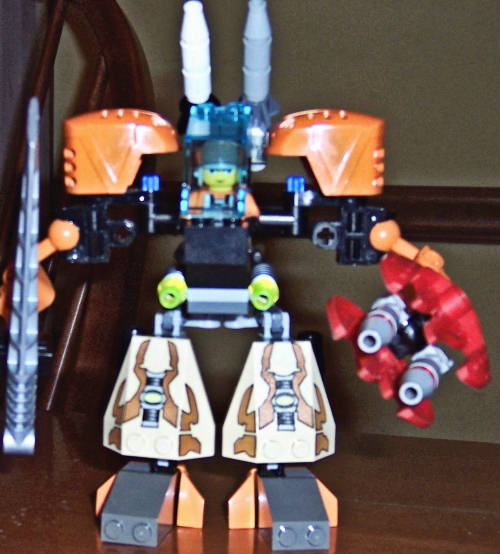 ---
---
Portions of this site make extensive use of Macromedia Flash.
If you're not seeing anything above the line you may need the free Flash Player. Get it here.

This site displayed with 100% post-consumer recycled electrons.

LEGO® is a trademark of the LEGO Group, which does not sponsor, authorize or endorse this web site.
Please be sure to visit the REAL LEGO homepage at http://www.LEGO.com.

All Content ©1986-2009-through the End of Time by Christopher Doyle
|
| Read updates on your

Livejournal Friendslist