---
Pimp My Mech: Contest Entry #33: Uplink 15.419 (that's 7708+7711, by the way)
Place

Faithfulness to Original Model
(50 Points)


Pimposity
(30 Points)

Theme
(20 Points)

Total Points

Comments from the Judges

31st

31.67

14.17

10.83

56.67

Bec76: Nice story in the photos, letting me see it put together.

Moominmuppet: Creative reworking, but doesn't feel "pimped"
Builder's name: Sergio
OK, I've just seen that somebody else already submitted this idea, but never mind. I actually made this model before I knew your contest was going on, so I hope is pimped enough!

The story goes like this: Ryo has developed a new mech fuel, but his pilot partners refuse to use it in his mechas... as he already made a Battering Ram , captured and used for test, explode! But Ryo is sure his new improved version is stable, so he sneaks out at night for a pleasure ride with UpLink when, out of the shadows, a Sentry Atacks! Ryo destroys it with no problems, but not before falling off the bridge...

- No problem-, he thinks, - This new fuel is more than enough to get back to HQ-.

But as soon as he starts on the way home, he finds an enemy patrol guarding the bridge. The is no way UpLink can go trough Fire Vultures...

Our hero tries to contact his friends, but he's too far for his radio to reach them. Well, it will be easy to improve that using the pieces from the Sentry! Sadly, that will not be enough. He has to get closer to Sentai Mountain, and then resist those robots long enough for the other pilots to come and help... It is time for some serious pimping!

Model Name: Uplink 15.419 (that's 7708+7711, by the way)
Upgrades:
- Improved Radio to reach further.
- Two additional armed arms (with their controls!).
- Crab claw / mobile shields.
- Leg reinforcements.
- Comfy seat!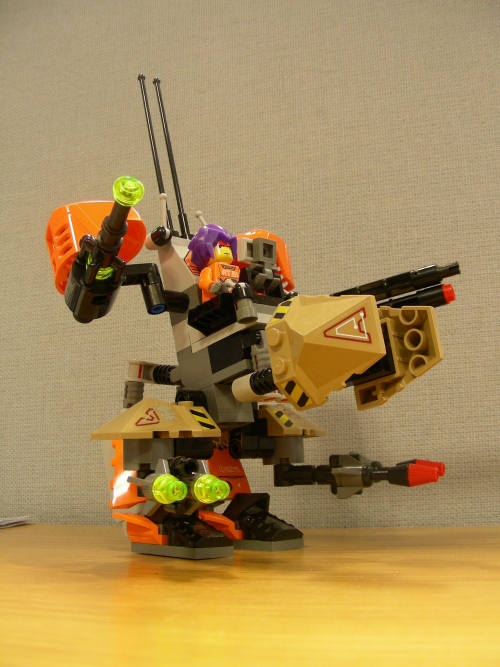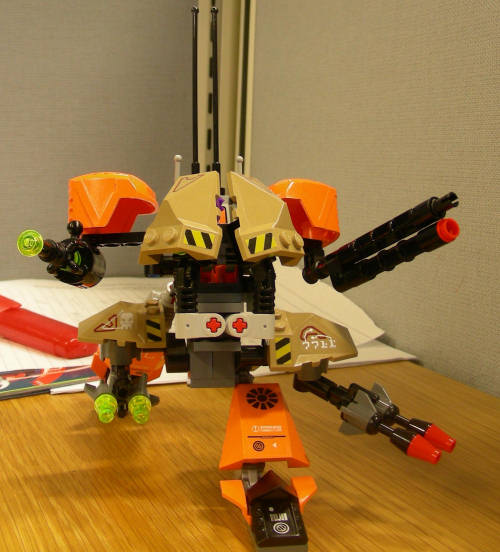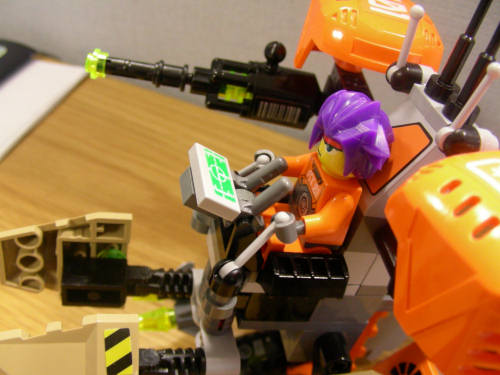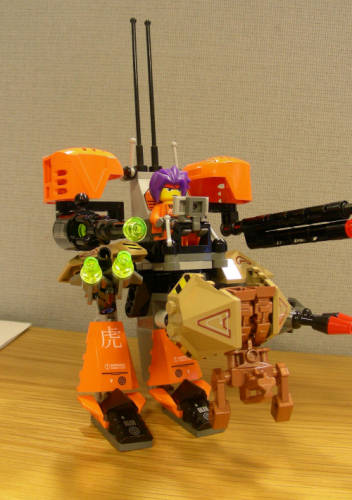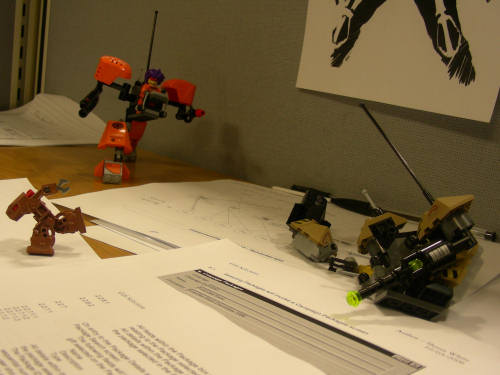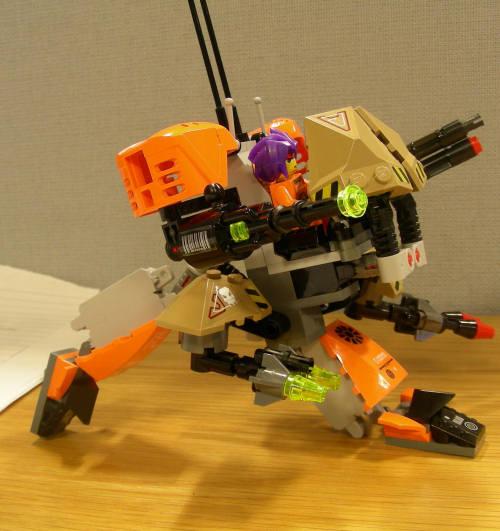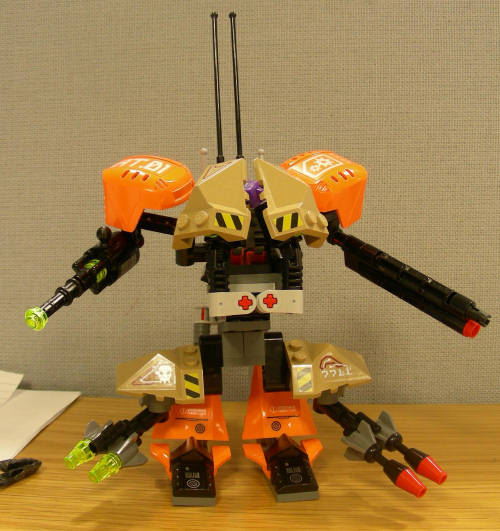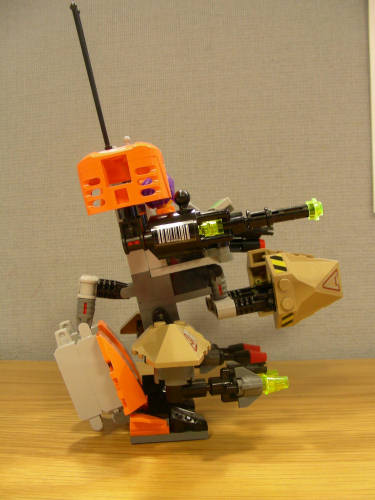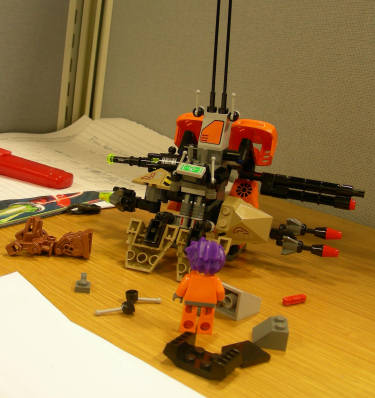 ---
---
Portions of this site make extensive use of Macromedia Flash.
If you're not seeing anything above the line you may need the free Flash Player. Get it here.

This site displayed with 100% post-consumer recycled electrons.

LEGO® is a trademark of the LEGO Group, which does not sponsor, authorize or endorse this web site.
Please be sure to visit the REAL LEGO homepage at http://www.LEGO.com.

All Content ©1986-2009-through the End of Time by Christopher Doyle
|
| Read updates on your

Livejournal Friendslist