---
Pimp My Mech: Contest Entry #34: Uplink Ground Pounder
Place

Faithfulness to Original Model
(50 Points)


Pimposity
(30 Points)

Theme
(20 Points)

Total Points

Comments from the Judges

23rd

40

12.5

9.17

61.67

Bec76: Well made, but not titillating.

Aiela: I like the fists - nice touch
Builder's name: brandon Buck
(View lots of photos at this Brickshelf Gallery)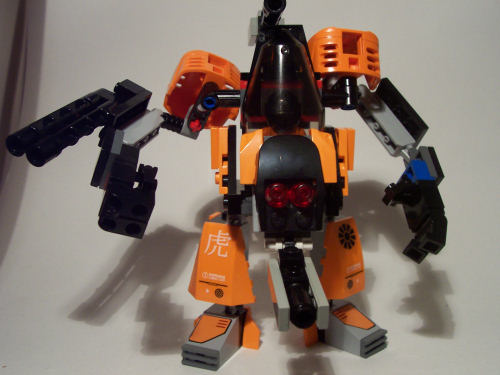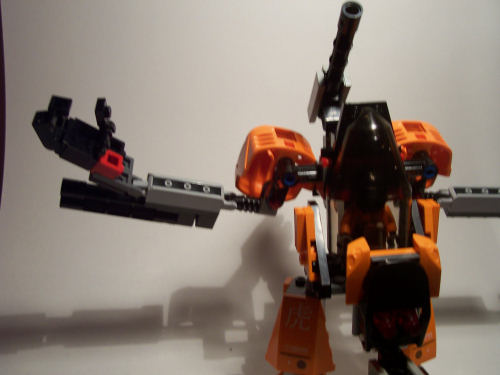 New Arms: I installed new arms with 'fists' making this is a 'hand to hand combat'mecha. They are very flexible and powerful, used to 'pound' the ground and topple over nearby enemy mecha. Hence the 'Groud Pounder' name.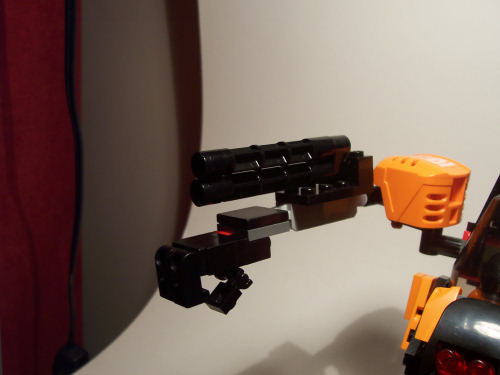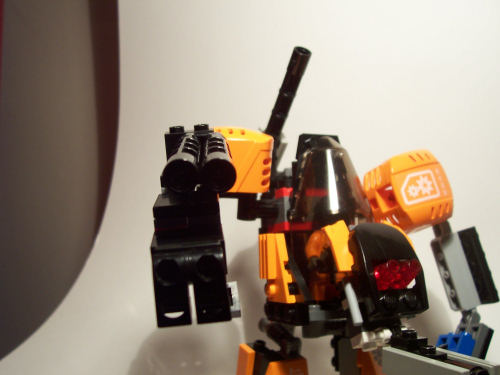 A double barrel plasma rifle has been mounted on the right arm, as well as one of the back, which is powered by a heavily armored cell. Firepower isnt a problem around this guy,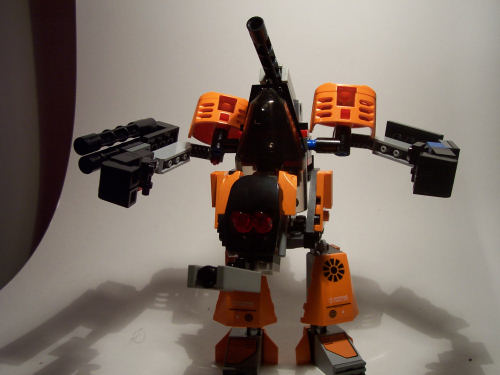 The cockpit has been modified heavily, adding nearly unbreakable 'glass' and a chest plate to enclose the driver within. Under the chestplate a small cannon is mounted for closerange combat.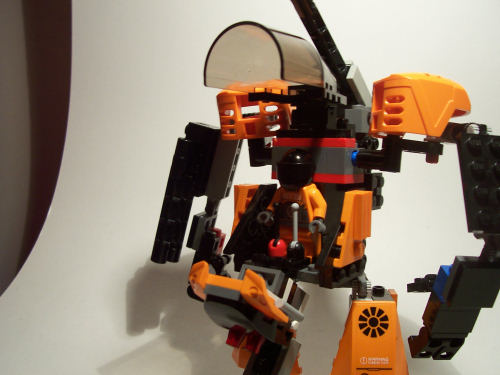 Armor alot the side of the cockpit was also added for more driver safty. Legs are mainly the same, but with armored booters installed behind the legplates for flght purposes.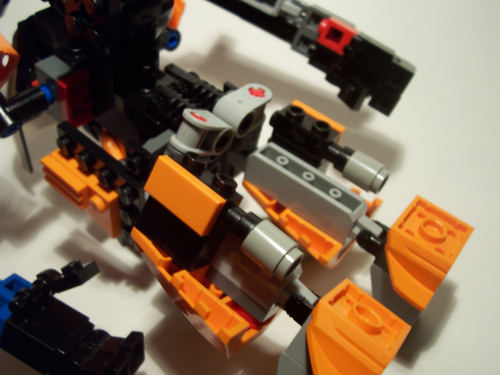 other than that, nothing big,

The biggest challenge was creating this with 10+ year old legos with the the most recent sets pruchsed being the uplink and the other whitle exo force set.


---
---
Portions of this site make extensive use of Macromedia Flash.
If you're not seeing anything above the line you may need the free Flash Player. Get it here.

This site displayed with 100% post-consumer recycled electrons.

LEGO® is a trademark of the LEGO Group, which does not sponsor, authorize or endorse this web site.
Please be sure to visit the REAL LEGO homepage at http://www.LEGO.com.

All Content ©1986-2009-through the End of Time by Christopher Doyle
|
| Read updates on your

Livejournal Friendslist