---
Model: The Squid Within
By: Rowan
Tasting and Judgement
Unique Use of Squid
(50 Points)

General
Coolness
(30 Points)

Pimposity
(20 Points)

Judge's Comments

Total Ponts

Final Ranking

40

20

10

I gotta wonder what kind of bedtime stories they read this kid…

70

45

25

15

75

45

22

13

good idea

75
My son Rowan (age 7) has a couple of entries for your contest. The first set of photos shows a man with a squid living in his chest and controlling him. When the man is decapitated by an attacker, the squid jumps out and grabs the man's sword to continue the battle!
Notes from Chris: Sounds like my kind of kid!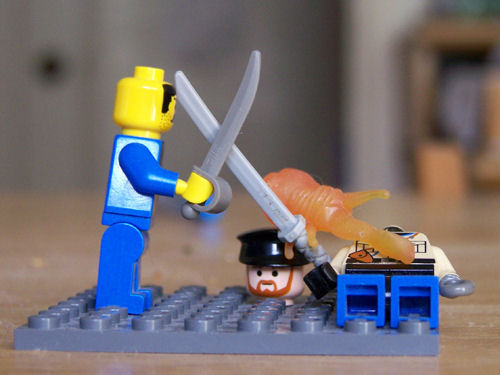 "Okay, you've defeated the man, now you must fight the squid within!"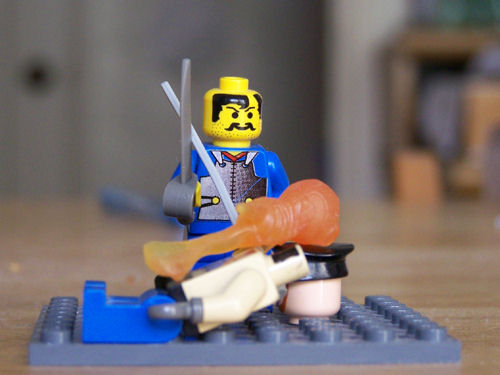 Back to the Work That Squid Entry Grid!
---
---
Portions of this site make extensive use of Macromedia Flash.
If you're not seeing anything above the line you may need the free Flash Player. Get it here.

This site displayed with 100% post-consumer recycled electrons.

LEGO® is a trademark of the LEGO Group, which does not sponsor, authorize or endorse this web site.
Please be sure to visit the REAL LEGO homepage at http://www.LEGO.com.

All Content ©1986-2009-through the End of Time by Christopher Doyle
|
| Read updates on your

Livejournal Friendslist