---
Model:Brickwagon Legg'a
By: Tony Sunderhaus
Tasting and Judgement
Unique Use of Squid
(50 Points)

General
Coolness
(30 Points)

Pimposity
(20 Points)

Judge's Comments

Total Ponts

Final Ranking

40

25

20

I like the idea of squid as airbag. Er, gel bag. :P

85

50

25

15

90

40

25

15

funny, clever. Actually made me chuckle

80
Notes: For this entry, we see a commercial for the new Brickwagon Legg'a. The Brickwagon company has recently patented their new Squid Cushion Safety System. Dialogue inspired by "The Flying Car" by Kevin Smith. It seemed to fit in with the randomness of the original commercials. Like I said on the board, I did the thing in MSPaint,using my webcam, so I hope turned out okay. It's my first attempt at a Lego comic strip. I hope the pictures are clear enough.
(Note from Chris: Remember, the comic format is keen but not required for entires! Have to admit, I love reading them, though!)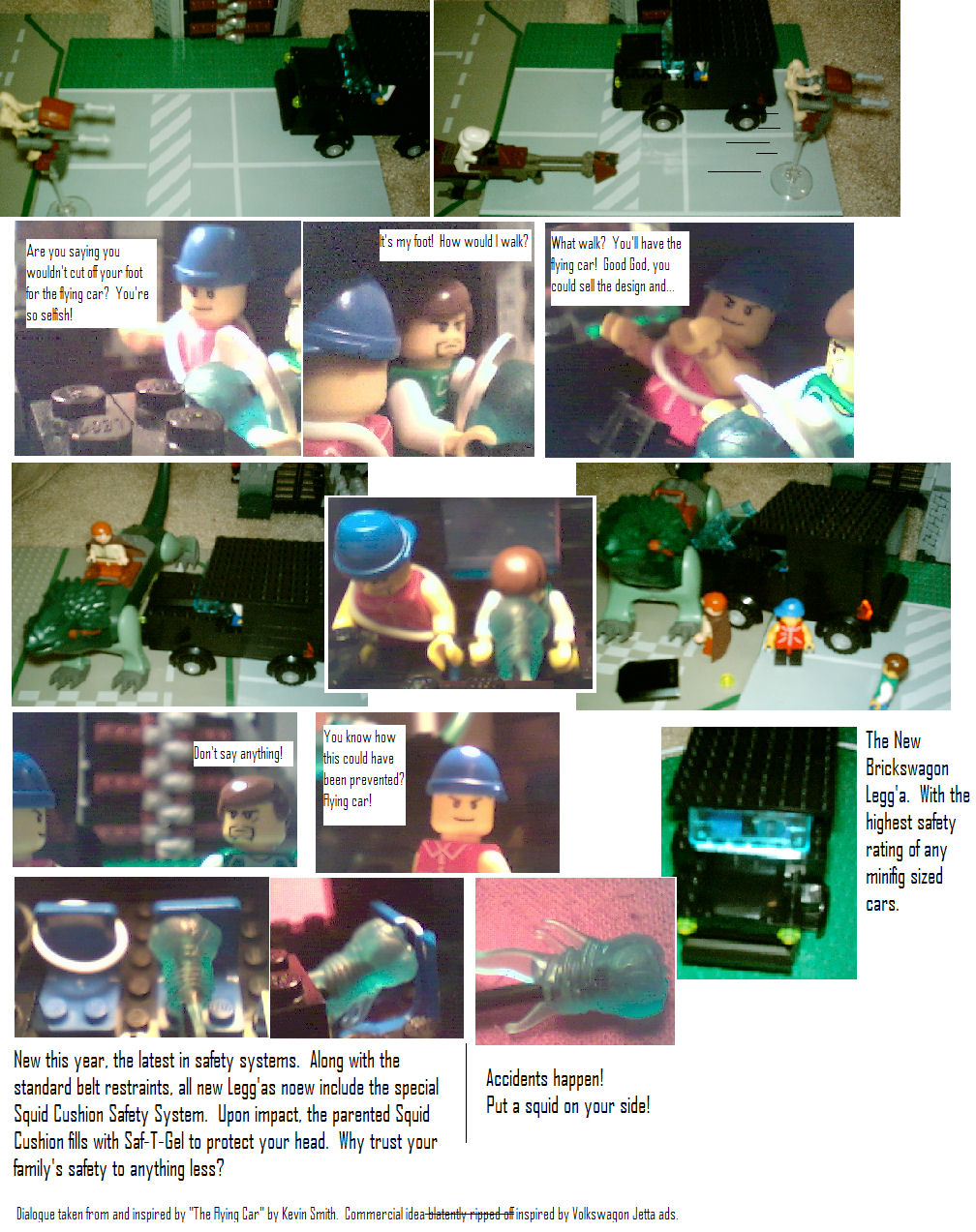 Back to the Work That Squid Entry Grid!
---
---
Portions of this site make extensive use of Macromedia Flash.
If you're not seeing anything above the line you may need the free Flash Player. Get it here.

This site displayed with 100% post-consumer recycled electrons.

LEGO® is a trademark of the LEGO Group, which does not sponsor, authorize or endorse this web site.
Please be sure to visit the REAL LEGO homepage at http://www.LEGO.com.

All Content ©1986-2009-through the End of Time by Christopher Doyle
|
| Read updates on your

Livejournal Friendslist