---
TRON ENTRY: Sample Entry by Chris
Resemblance
to something
in the film

Playability

Master
Control
Evening
Gown
Competition

Judge's Notes

RANKING

45

28

20

Very nice design

4th
93 points
It's really not fair if I enter my own contest, but I wanted to build something, too.

So here, for your enjoyment, is my sample entry into the contest...a Red Lightcycle. It fits a minifig inside, although there's no hinge to make insertion easy. (You basically have to rip the red lid off of the thing). I figured: in the movie the cycle was build around the driver - why mess with tradition?

The front "wheel" doesn't turn, but there's very little friction coming from it. As a result, the rear wheel turns nicely for decent playability.

Too bad some of these parts haven't been released in blue yet.


(I think you could get pretty close in yellow, though.)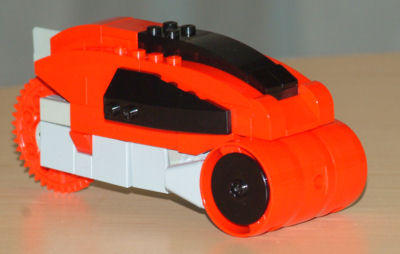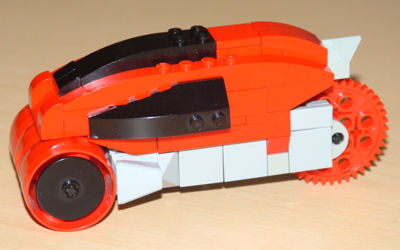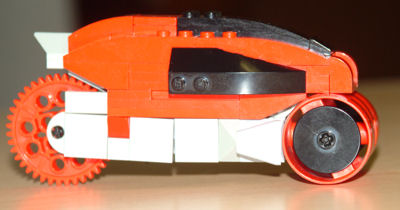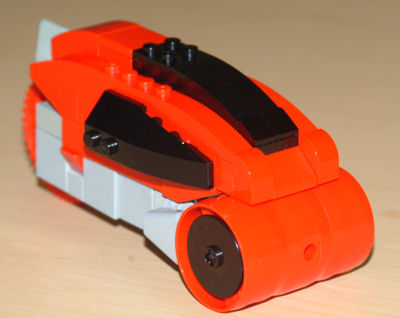 ---
---
Portions of this site make extensive use of Macromedia Flash.
If you're not seeing anything above the line you may need the free Flash Player. Get it here.

This site displayed with 100% post-consumer recycled electrons.

LEGO® is a trademark of the LEGO Group, which does not sponsor, authorize or endorse this web site.
Please be sure to visit the REAL LEGO homepage at http://www.LEGO.com.

All Content ©1986-2009-through the End of Time by Christopher Doyle
|
| Read updates on your

Livejournal Friendslist