---
TRON (Non)ENTRY - Lightcycle Diorama from Chris
Resemblance
to something
in the film

Playability

Master
Control
Evening
Gown
Competition

Judge's Notes

RANKING

45

0

20

it's a diorama - makes it hard to play with

14th
65 points
I was curious to see how much of another light cycle I could complete - Yellow was the best choice as I had all the parts but the back wheel. (LEGO has yet to release many of the parts I'd need in the proper colors for the blue and orange versions.)

After completing the second bike, I built a quickie diorama base for them. I added a couple of Light-walls...and viola!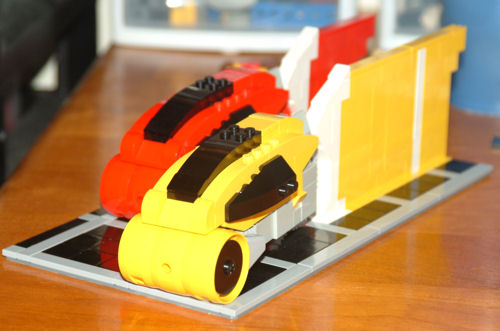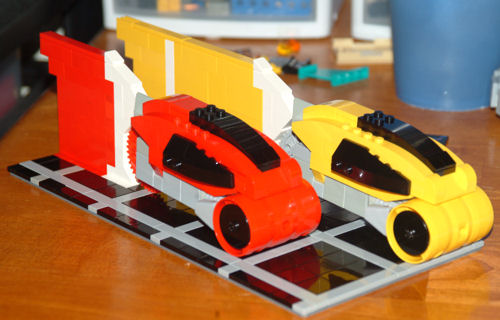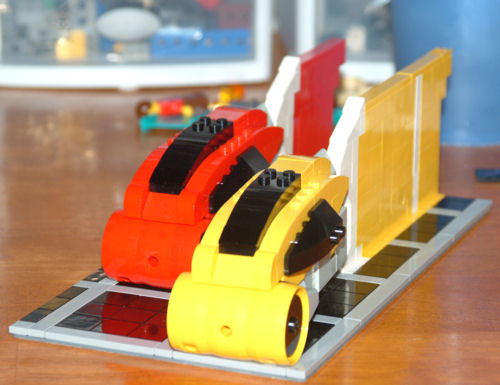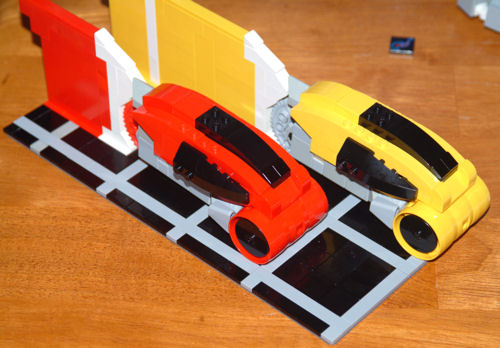 I also whipped up a 1024x692 Wallpaper for my desktop. It's here if you'd like a copy.

---
---
Portions of this site make extensive use of Macromedia Flash.
If you're not seeing anything above the line you may need the free Flash Player. Get it here.

This site displayed with 100% post-consumer recycled electrons.

LEGO® is a trademark of the LEGO Group, which does not sponsor, authorize or endorse this web site.
Please be sure to visit the REAL LEGO homepage at http://www.LEGO.com.

All Content ©1986-2009-through the End of Time by Christopher Doyle
|
| Read updates on your

Livejournal Friendslist