---
Church of the Flying Spaghetti Monster
Guided Tour
Another part of the Flying Spaghetti Monster's Heaven is the Stripper Factory - shown here in the earthly incarnation of the strip club in the VIP lounge of the Church. Just down the stairs and behind the lectern!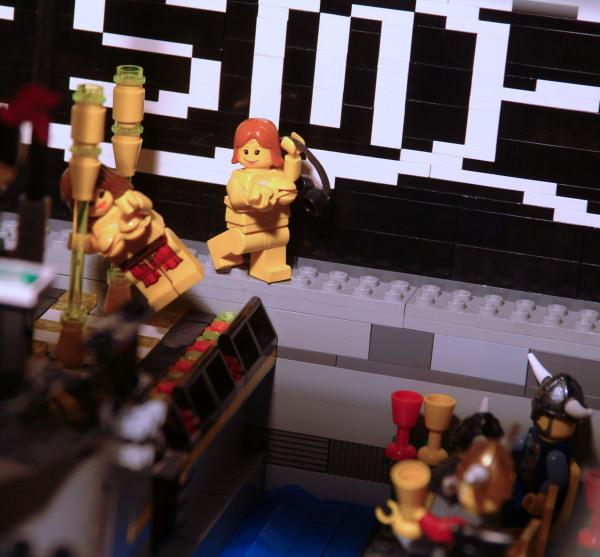 Here you can enjoy a celebration of earthly delights! No matter what your orientation you'll be able to find what you're looking for - there are dancers of every description - check your local listings for your favorite fetish nights!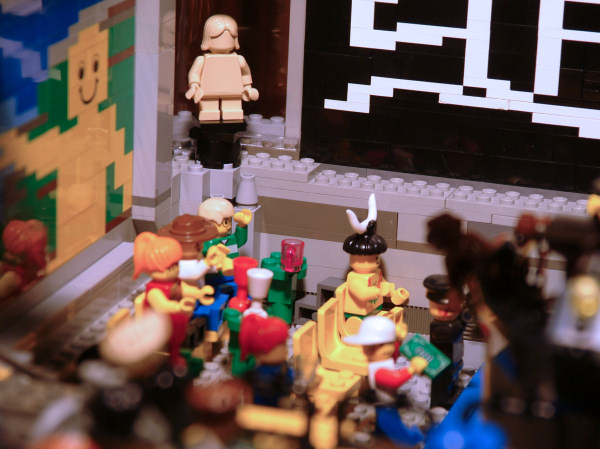 Also be sure to check out the sculpture - in the two alcoves are the tree and Midget that we saw from the bay earlier! (Of course, the midget is a bit more interesting from this angle...)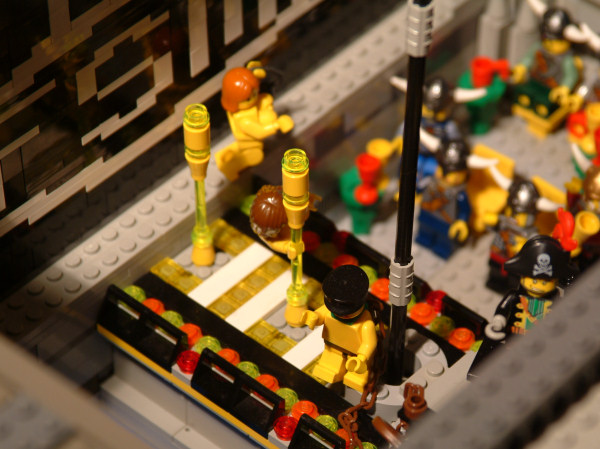 The stripper poles and speaker's podium rotate on the same gear system that rotates the giant Flying Spaghetti Monster on the roof - it's non stop action! Also available on the VIP level are the doors to the Reverend's study and the Stripper Dressing Rooms.
Your senses overwhelmed, you're glad you've come to the end of the tour. Time to sit back in the VIP section and enjoy that beverage you picked up earlier. You've earned it!
Jump back to page: [1 2 3 4 5 6 7 ]
---
---
Portions of this site make extensive use of Macromedia Flash.
If you're not seeing anything above the line you may need the free Flash Player. Get it here.

This site displayed with 100% post-consumer recycled electrons.

LEGO® is a trademark of the LEGO Group, which does not sponsor, authorize or endorse this web site.
Please be sure to visit the REAL LEGO homepage at http://www.LEGO.com.

All Content ©1986-2009-through the End of Time by Christopher Doyle
|
| Read updates on your

Livejournal Friendslist