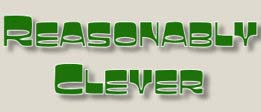 ---
The MST3k Project
Page 5
It was surprising to me how easily Crow came together for me. After the initial challenge of the Tupperware base, things just ...pardon the LEGO pun ...snapped together. Well, almost.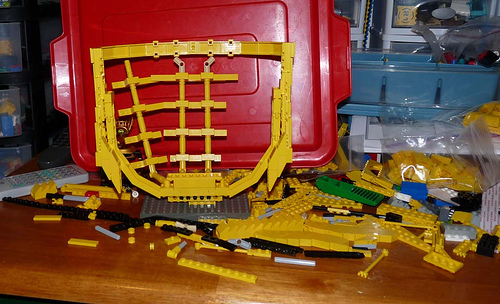 As part orders trickled in, I was able to clear up the "non-yellow blotches" and build a decent replica of the hockey-mask webbing. It took several iterations and most of a weekend to find a design I wasn't horrified by. The final result works, if only just.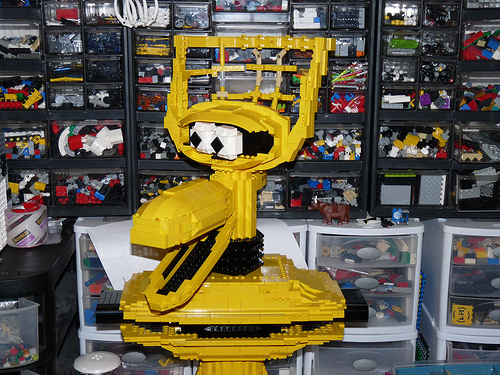 Here, Crow's torso has been completed with shoulder joins and that next swivel I talked about earlier.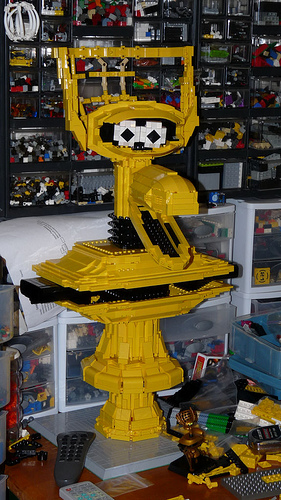 I've also added a bricked-up standard LEGO base plate to the bottom of the model to add some weight and stability to the piece. At this point all that's really missing are Crow's arms.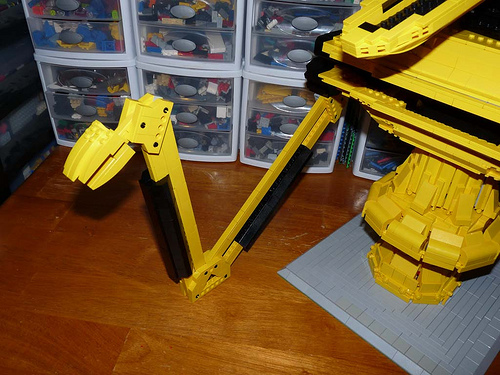 Crow's arms ended up being a snap to build, but a pain to pose. They're to scale, and fully articulated, but boy are they long.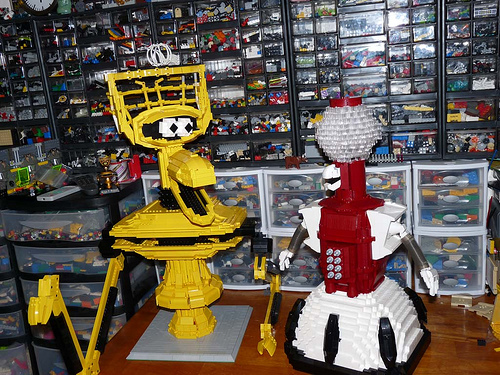 Still, they complete the build, and I was glad to have them finished. All that was left now was to take some Glamour Shots.
---
---
Portions of this site make extensive use of Macromedia Flash.
If you're not seeing anything above the line you may need the free Flash Player. Get it here.

This site displayed with 100% post-consumer recycled electrons.

LEGO® is a trademark of the LEGO Group, which does not sponsor, authorize or endorse this web site.
Please be sure to visit the REAL LEGO homepage at http://www.LEGO.com.

All Content ©1986-2009-through the End of Time by Christopher Doyle