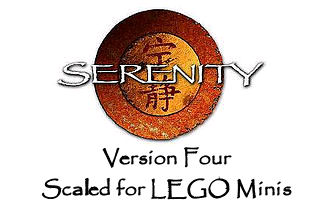 Like the Serenity 3 Project, Serenity Version Four owes quite a bit to the part donations of Mike and Beth. When I had my initial conversations with Mike, the parts I requested centered around rebuilding Serenity at roughly the same scale as my first attempt. Beth, however, was hoping I'd be taking a few more surplus bricks off of their hands - and thus I decided to branch out and work on my true "Dream Ship" - A version of Serenity that would be to scale with my LEGO mini-figures.
I had been tinkering with design ideas along this route for a while - I knew that the only way to create the ship with the stability and modular nature I needed was to treat it like a movie set in miniature. To wit, build each of the stages that Joss Whedon used to film the series and movie at the correct scale - then add surrounding details to let the various sets "snap together" into the completed ship.
And, yes, the idea is to document each stage complete with BUILDING INSTRUCTIONS. You know you want to see that.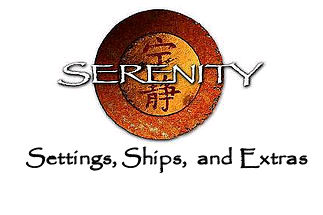 And this tied in with my other outstanding Serenity-related projects. I was on the verge of completing my Mini-figure scaled Mule - not only did I now have a reason (and resources) to build the cargo bay to hold her in, but also the means to make a town similar to where we saw the Mule used in the Serenity Movie! Yes! A Whedon-verse Setting!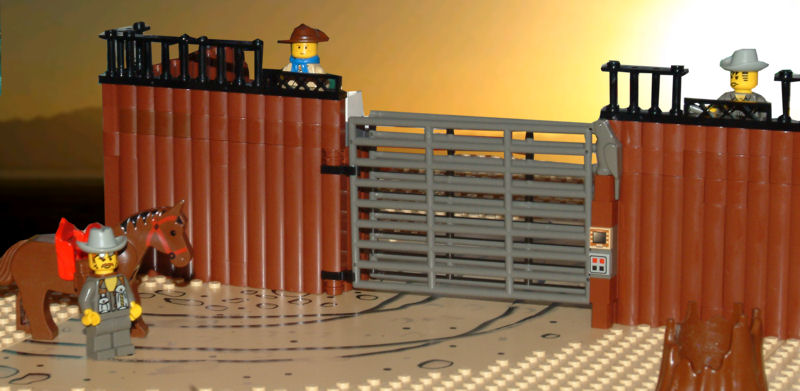 So far I have the front gate here started - but soon there will be storefronts - banks - saloons - even a bordello. All part of the Serenity IV Mini-figure Scale Project.
Like Serenity III, I'm hoping this project will be a collaborative one. I've set up a new area in the forums to talk about this project as it happens. I'll be documenting the builds here as we go along, but the "as it happens stuff" will live over there.
Do you have a Firefly-Verse Model you want to share? Well, come on and share it. Well all love the shiny here.