---
The Passion Play
I'm a big fan of transparent parts - I think they just look cool. So one day I set out to build a ship with an entirely transparent hull. I came pretty close.
This ship is also noteworthy as one of the few craft I've built that doesn't have some sort of quasi-military purpose to it. No elite sensors, no guns. Not even a decent cargo capacity. No, this is a ship for loving. Just good friends, a 360° view of the stars, and some tasty adult beverages.
Who could ask for more?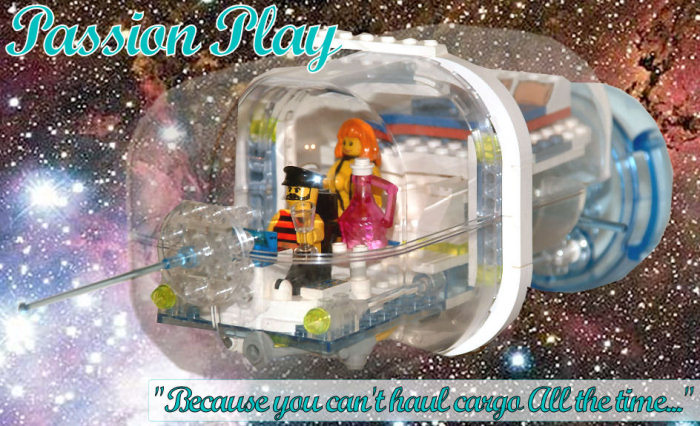 Other Angles (Click photo to see!)
Back to my other Space LEGO projects
---
---
Portions of this site make extensive use of Macromedia Flash.
If you're not seeing anything above the line you may need the free Flash Player. Get it here.

This site displayed with 100% post-consumer recycled electrons.

LEGO® is a trademark of the LEGO Group, which does not sponsor, authorize or endorse this web site.
Please be sure to visit the REAL LEGO homepage at http://www.LEGO.com.

All Content ©1986-2009-through the End of Time by Christopher Doyle
|
| Read updates on your

Livejournal Friendslist