---
Playmobil Advent Calendar 2006- Day 3
Day one had a dead tree. Day two had an evil, black raven. Day three doesn't look much better. Today's box is half the size of yesterday's.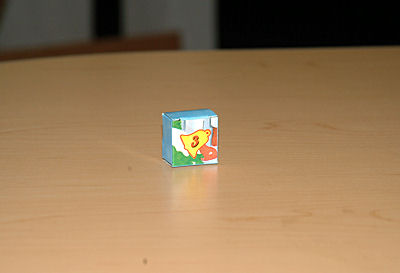 Now, they do say good things come in small packages. But, well, look, here's a comparison shot.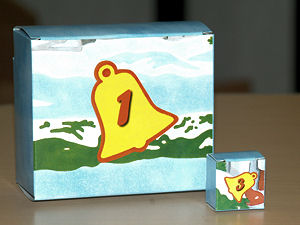 There's "small" and then there's "insignificant". And box three is edging towards that second category. But you never know. Let's go ahead and look inside.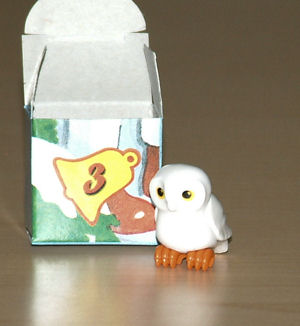 Oh my gosh! It's Tootise the Owl from the old Tootsie Pop commercials! You know him!
He's small but powerful. And his bright, white plumage shows that he's a force for good, sent by Playmobil to combat the stark evil of the Raven from day two.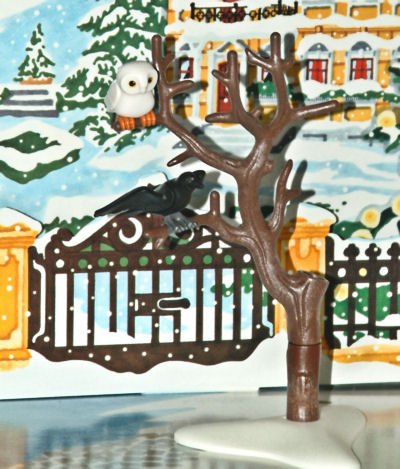 Tootsie: I've got my eye on you, Raven.
Raven: Whatever.
Click here to go to the next day!
---
---
Portions of this site make extensive use of Macromedia Flash.
If you're not seeing anything above the line you may need the free Flash Player. Get it here.

This site displayed with 100% post-consumer recycled electrons.

LEGO® is a trademark of the LEGO Group, which does not sponsor, authorize or endorse this web site.
Please be sure to visit the REAL LEGO homepage at http://www.LEGO.com.

All Content ©1986-2008-through the End of Time by Christopher Doyle
RSS Feed:

| Bookmark at

Del.icio.us | Read updates on your

Livejournal Friendslist