---
Playmobil Advent Calendar 2006- Day 8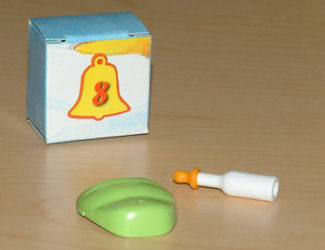 Not that anyone asked, but I think I'll just start each day with the opened box - if you're fascinated by the closed box for each day, may I suggest going back to the main Advent page?
Anyway, today we have a baby bottle and a green turtle shell. Actually, I think that's a blanket to cover yesterday's baby when it's in the carriage. (Tries it) Yep. That's what it's for.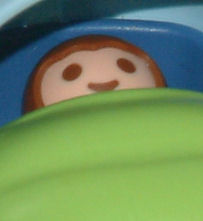 Damien: Let me out, Mother. By incarcerating me like this you will invoke my wrath. You'll make me angry. And you wouldn't like me when I'm angry...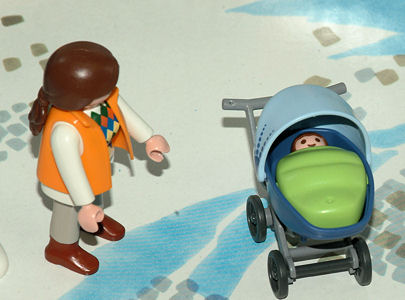 Sarah: Oh, just be quiet. Tucking you in so you'll stay warm is hardly "incarceration."
Damien: The fires of Hell itself flow through my veins - a blankie isn't needed. Although, it is rather soft and comfy.
Sarah: For a piece of pre-molded plastic, anyway.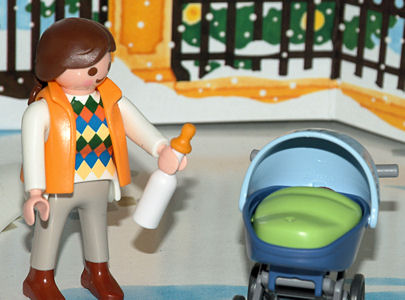 Sarah: Now, I also have this bottle of what might be milk. It might also be gasoline. You thirsty enough to try it?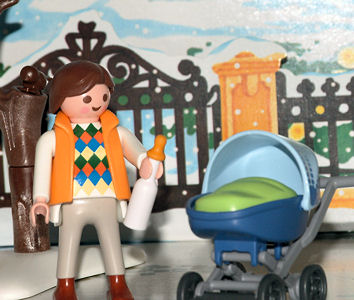 Sarah: Damien...?
Damien: Can't talk now. Enraptured by the blankie. Please leave a message.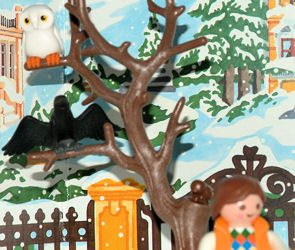 Ed: So evil is conquered by a blankie? You're really sucking at this so far, Phil.
Phil: This is what I get for using child labor. My NEXT minion is sure to win her to the dark side.
Click here to go to the next day!
---
---
Portions of this site make extensive use of Macromedia Flash.
If you're not seeing anything above the line you may need the free Flash Player. Get it here.

This site displayed with 100% post-consumer recycled electrons.

LEGO® is a trademark of the LEGO Group, which does not sponsor, authorize or endorse this web site.
Please be sure to visit the REAL LEGO homepage at http://www.LEGO.com.

All Content ©1986-2008-through the End of Time by Christopher Doyle
RSS Feed:

| Bookmark at

Del.icio.us | Read updates on your

Livejournal Friendslist