---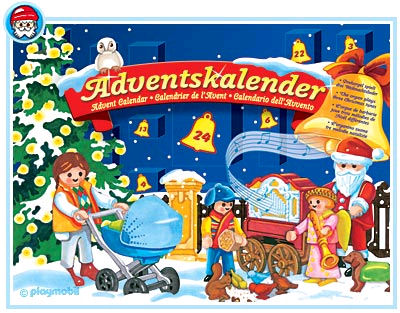 Playmobil Advent Calendar 2006
For the past couple of years I've been doing a daily review of the LEGO Advent calendar. This year I thought I'd branch out and tackle the "other" popular mass-production toy-based Advent Calendar: Playmobil.
The first thing to note, though, is that the Playmobil version of things is nowhere near as compact as the LEGO brand. Oh, the box is roughly the same size and all, but there's one key phrase that Playmobil includes on the back of the box: "Time required for assembly: About 25 minutes".
While the LEGO calendar makes do with just punching through a door every day, Playmobil takes things to the next level and has the parent create a huge wall decoration studded with tiny gift boxes. The back of the box actually showcases what each day will bring, so maybe it's best that the outer box "goes away" before the kids see things.
This put somewhat of a damper on my plan to surprise myself with each day's contents. Still, since I have little to no short term memory I figured it was still worth a try. Things were assembled and hung on the wall ...ready to go on December 1st.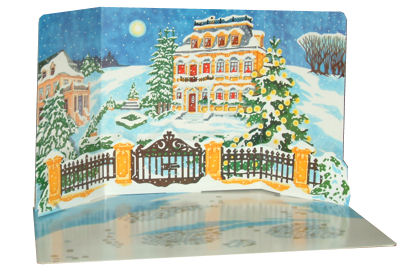 The kit also comes with this nifty "backdrop" to slowly populate with the month's swag. Here it is, empty and waiting, to the left.
Just think of how cluttered it'll be by the 24th!
Anyway. This feature will work just like the Sicko Santa and LEGO Advent features I'm running this month. Each day in December you can stop by and click on a new "door". I'll be reviewing the day's booty, as well as narrating a (possibly) happy holiday tale based on the toys received.
It'll be fun.
Trust me.
And now, here's this year's Playmobil Advent Calendar, all clickible and sassy!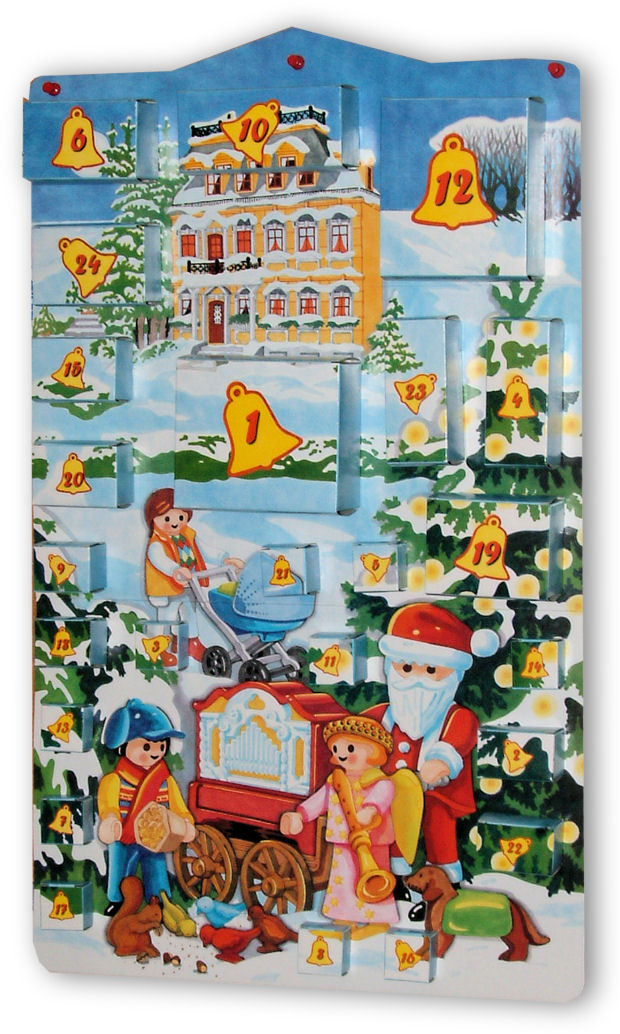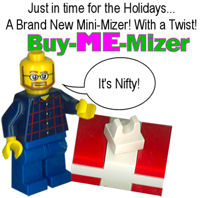 ---
---
Portions of this site make extensive use of Macromedia Flash.
If you're not seeing anything above the line you may need the free Flash Player. Get it here.

This site displayed with 100% post-consumer recycled electrons.

LEGO® is a trademark of the LEGO Group, which does not sponsor, authorize or endorse this web site.
Please be sure to visit the REAL LEGO homepage at http://www.LEGO.com.

All Content ©1986-2008-through the End of Time by Christopher Doyle
RSS Feed:

| Bookmark at

Del.icio.us | Read updates on your

Livejournal Friendslist