Sands of Time – The WINNERS!
Here are the winners of the 2nd Annual Micropolis Building Challenge!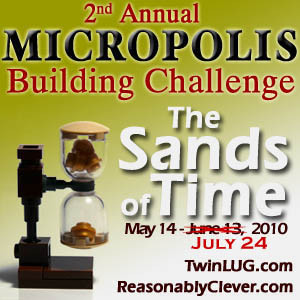 BEST IN SHOW
Entry #14:
Micropolis Refinery
by Jennifer Heaton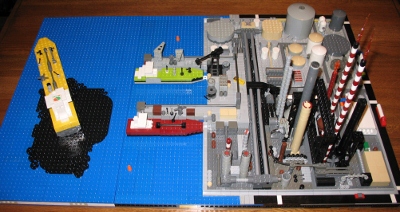 More Photos at Flickr
BEST 1/4 Block Module
Entry #13:
Autobot Ark
by Tom Anderson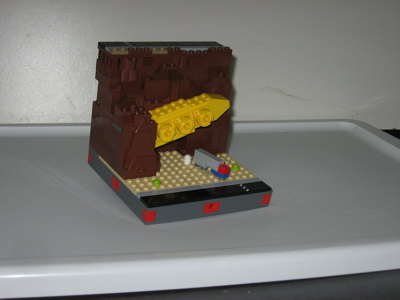 BEST Larger-Than-1/4 Block Module
AND
BEST Twisted Time Module
Entry #17:
Down in Front! — At the Drive-In
by Peter "graznador" Aoun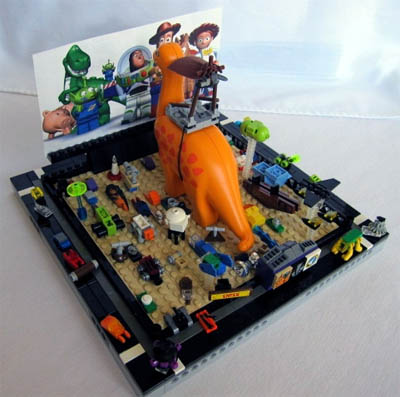 The Time Twister event isn't a total disaster. Everyone, no matter their home time or space, can enjoy a flick at the Micropolis Drive-In. Choose your favorite ride, grab some popcorn, and make sure to get there early.
You don't want to park behind the prehistoric visitors.
BEST Waterfront/Bluff Module
Entry #15:
USS Eldridge
by David "SuperDave" Runyon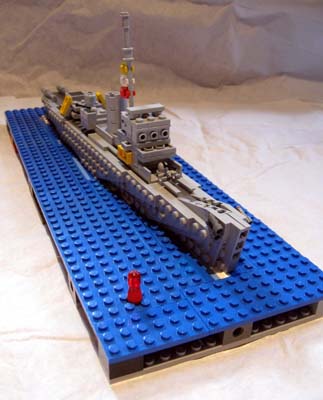 Description: The USS Eldridge was a Cannon-class destroyer escort. It served in the United States Navy in World War II. During that time, it is rumored that the Eldridge was the test ship in a project known as the "Philadelphia Experiment." Although accounts vary, some witnesses claim the Eldridge temporarily disappeared from the Philadelphia harbor in 1943 for a short period of time. Its appearance off the shore of Micropolis- several years after the ship was scrapped- suggests the Philadelphia Experiment either was more successful than previously acknowledged or some interaction between that experiment and Professor Millennium's time twisting brought the ship to the present….
Link: http://www.brickshelf.com/cgi-bin/gallery.cgi?f=439325
BEST Time Twister Disaster Module
Entry #18:
The Most Elevated Shrine of Saint Plumarius, Keeper of Eternal Peace.
by Gnilrednu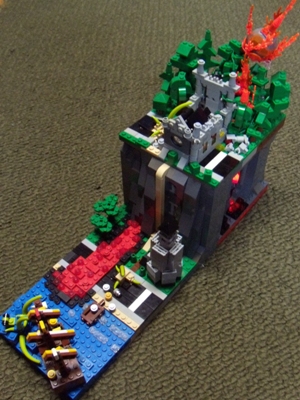 Description: King Rubric has arrived to commemorate the completion of this shrine of peace. But alas, the sands have caused the shrine to be desecrated, thus releasing the sands of time and a foul and immense creature that was bound in them. Chaos and destruction ensue; the  volcano that formed the bluff upon which the shrine is built is only being born, and the meteors that struck the earth to form the cavern underneath are only now falling. What madness!
And a reminder of what they've won…