---
Sicko Santa - Day 2
"Gummi Pig"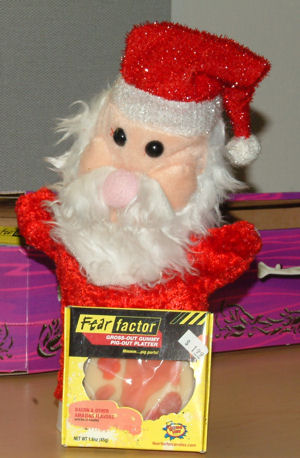 With the "Lame Candy" challenge safely behind them, the Elfin Taste Testers moved on to more challenging fare.
Since Sicko-Santa has it's roots in the same vein as "Fear Factor" it seemed obvious that Round Two could be a cross-over event.
And so it was. Enter the "Fear Factor Gross-out Gummy Pig-Out Platter". The box promised a change from those bland bats and worms from the first challenge. This time the Elves would be faced with "Bacon and other Amazing Flavors"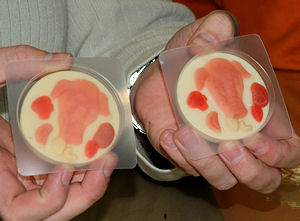 Since the serving size was so small, Sicko Santa brought a couple of these Platters with him - enough to share out with the group.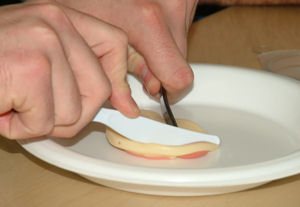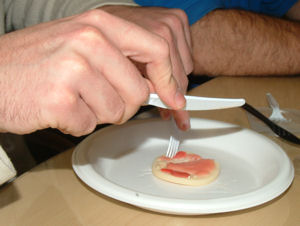 The only silverware on hand was plastic, and it was tough going dividing up the rounds. But still, in the end, the gummi Pork was conquered and handed out.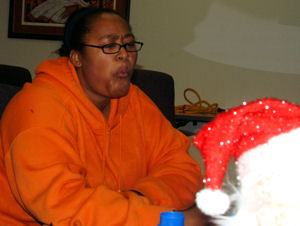 Elf L was not impressed. "It's too sweet. I just taste vanilla."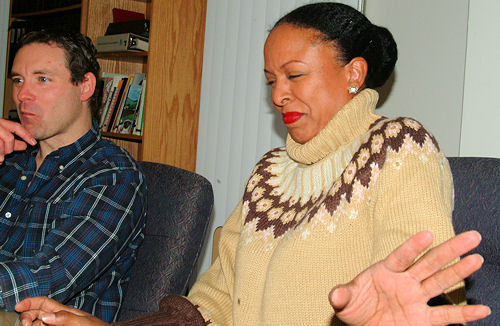 Elf M didn't have much to say, but he doesn't look very impressed.
Elf I, though, was quite vocal with her displeasure. "It's the aftertaste - NASTY!"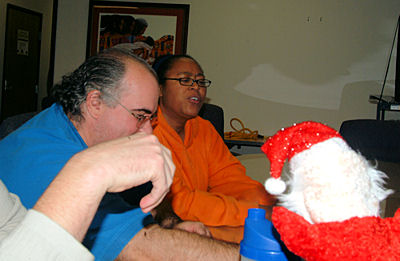 A second helping, this time with more of the "Bacon Flavored" section of the gummi, were passed back to Elf L.
"Oh! There it is. Ew."
Both Elf A and Elf K found the treat to be overpoweringly sweet, but not evil.
Overall Elf Evaluation:
Eh. Not good, but not scary.
Click to move on to the next challenge!
---
---
Portions of this site make extensive use of Macromedia Flash.
If you're not seeing anything above the line you may need the free Flash Player. Get it here.

This site displayed with 100% post-consumer recycled electrons.

LEGO® is a trademark of the LEGO Group, which does not sponsor, authorize or endorse this web site.
Please be sure to visit the REAL LEGO homepage at http://www.LEGO.com.

All Content ©1986-2009-through the End of Time by Christopher Doyle
|
| Read updates on your

Livejournal Friendslist