---
Sicko Santa - Day 30
The Challenge The Elves Could Not Meet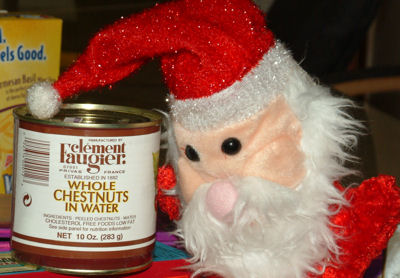 It had to happen sooner or later. Perhaps it was luck that it waited until nearly the end. But we found a food that the Elves wouldn't touch.
Take a look at the label on this can.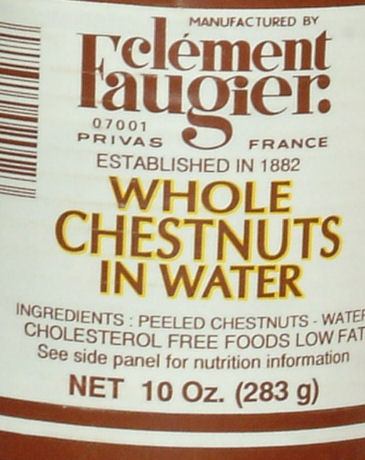 Looks pretty harmless, no? The only ingredients are chestnuts and water. The can said the contents were good until mid 2009. But when Elf A opened the can...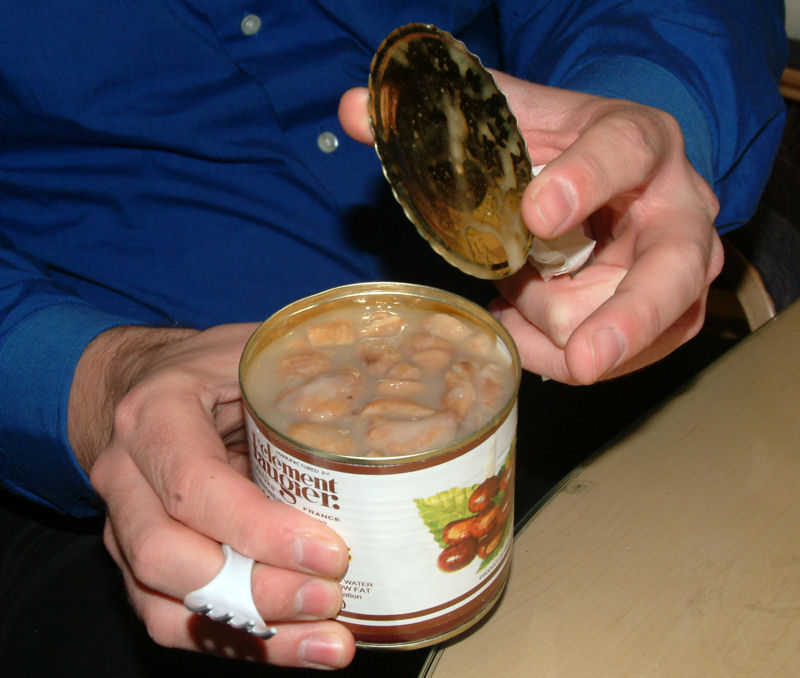 Maybe Chestnuts in Water is supposed to look like that. But, frankly, no one wanted to temp food poisoning to find out. The can and contents went directly into the trash.
Considering what the final challenge for December was, though, maybe they should have gone ahead with this one.
Overall Elf Evaluation:
Not even on your best day.
Click to move on to the final challenge!
---
---
Portions of this site make extensive use of Macromedia Flash.
If you're not seeing anything above the line you may need the free Flash Player. Get it here.

This site displayed with 100% post-consumer recycled electrons.

LEGO® is a trademark of the LEGO Group, which does not sponsor, authorize or endorse this web site.
Please be sure to visit the REAL LEGO homepage at http://www.LEGO.com.

All Content ©1986-2009-through the End of Time by Christopher Doyle
|
| Read updates on your

Livejournal Friendslist