---
Sicko Santa - Day 8
"Banana Chips"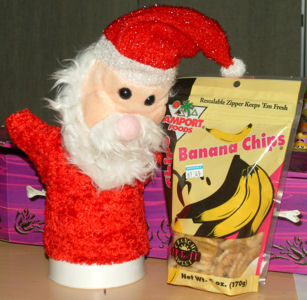 Another of Elf M's contributions to our little game. Now, some of you are surely thinking: "Sicko Santa, Banana Chips are hardly an exciting food choice."
And I say unto you, "Well, no one in our group had every actually tried them before."
Yes, Banana Chips were the first of our "you see them all the time yet never actually buy or eat them" challenges. Don't worry, though, there's plenty of "EEEW!" items still on the way.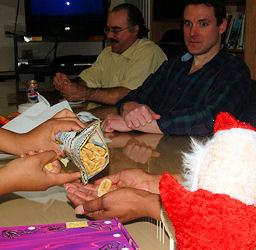 Handing out the chips was easy, of course. We try and keep the ones we have to carve up to a minimum. As soon as everyone had a hand full, we gave them a try.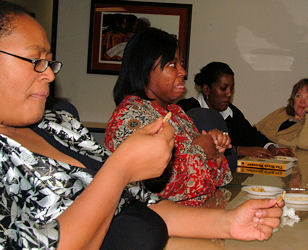 Elves L, R, Y, and J all had the same reactions, almost in sequence. They were not completely disgusted, but the starchy, overcooked flavor of the chips did not make instant converts of any of them.
"They're so bland!" remarked Elf R. "It's like all the fun has been cooked right out of them."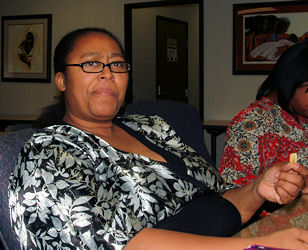 Elf L realized there might just be a reason she's left Banana Chips on the shelf all this time.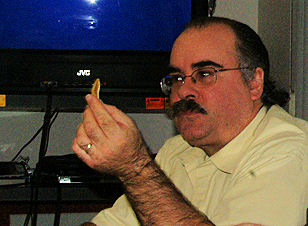 Elf K contemplates a chip. What mysteries did it reveal to him? My notes fail to say.
Overall Elf Evaluation:
Not full of Banana-Goodness. More like Banana-so-so-ness.
Click to move on to the next challenge!
---
---
Portions of this site make extensive use of Macromedia Flash.
If you're not seeing anything above the line you may need the free Flash Player. Get it here.

This site displayed with 100% post-consumer recycled electrons.

LEGO® is a trademark of the LEGO Group, which does not sponsor, authorize or endorse this web site.
Please be sure to visit the REAL LEGO homepage at http://www.LEGO.com.

All Content ©1986-2009-through the End of Time by Christopher Doyle
|
| Read updates on your

Livejournal Friendslist