---
The

that wasn't!
Here's some archival stuff that shows where I thought I might go with the Brick House concept. Obviously, I went another way with things....
Ten Mini-figures picked to live in a house. To see what happens when toys stop being polite, and start being complete maniacs.
Okay, that was pretty lame.
Not that the real storyline is going to be that much better...
---
NEW! Take a guided tour of the Brick House!
---
Over the weeks we'll be revealing the cast and settings for BRiCK House. Be sure to check in on the forums for the latest gossip, news on rejected characters, and more!
---
The Cast
You may remember him from Joss Whedon's Firefly TV show, or from his untimely demise in the feature film Serenity. Yes, it seemed horribly unfair to limit this character to "flashback only" status.
Say hello to.....Zombie Wash.
The question that will worry the other cast members is: "Does Zombie Wash have Zombie Dinosaurs as accessories?"
Only time will tell.
---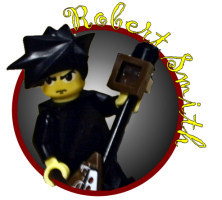 Ever since the first "MTV's Real World" introduced us to Andre and his band, "The Musician" has been a staple of just about every incarnation of the reality show. BRiCK house proves no different in that regard.
Say hello to.... Robert Smith of The Cure.
Will Robert's legions of fans be enough to rescue him from the terrors of the BRiCK House? Will he make friends with the somewhat-goth Zombie Wash? And just how did he manage to get all that black paint smuggled into the house to repaint his room?
---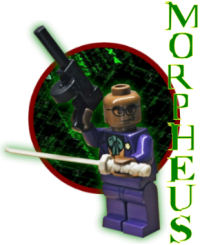 I've been a big fan of the Matrix since...well, since the first film came out. I wanted to make sure that I had a reason to a "bullet time" stunt sometime during this series.
But I couldn't deal with a character whose only line of dialogue would be "Woah."
Will Morpheus fit in with the rest of the cast? Will his cryptic musings mean an instant friendship with Robert Smith, or will their musical tastes be too different for them to bond?
And does he have any more of those red pills?
---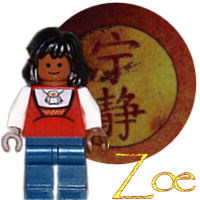 I was worried about overloading the BRiCK House with too many Firefly/Serenity characters, but there's no denying that adding Zoe/Gina Torres into the mix was worth the risk. Not only does she have romantic ties to Zombie Wash...but her real world marriage to Morpheus is sure to cause problems. Can she find love with the dead? Or will the real world sneak into the character-driven reality of the BRiCK House??
---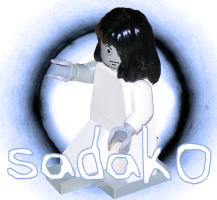 She lives in the TV, but she's determined to take over at least one area of the BRiCK House: Zombie Wash's Heart.
Yes, it's that beloved star of Ringu, the Ring, and various spin-offs, Sadako. Hired as an agent for the MPAA days before the disaster that struck BRiCK World, she's still hunting down those who dare pirate movies and making them pay for their transgressions....with their lives.
---
---
Portions of this site make extensive use of Macromedia Flash.
If you're not seeing anything above the line you may need the free Flash Player. Get it here.

This site displayed with 100% post-consumer recycled electrons.

LEGO® is a trademark of the LEGO Group, which does not sponsor, authorize or endorse this web site.
Please be sure to visit the REAL LEGO homepage at http://www.LEGO.com.

All Content ©1986-2009-through the End of Time by Christopher Doyle
|
| Read updates on your

Livejournal Friendslist