LEGO: Scotch and S.O.D.A.

I wasn't sure if I should post this under "comics" or "LEGO", but since it's more about building I went with LEGO.
Anyway, I've gotten a couple of requests for instructions on how to build Scotch's new mech suit, pictured here: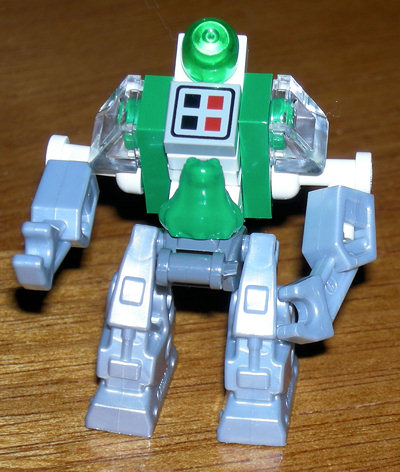 There's really not enough there to justify actual instructions, but I have two "exploded" views that should answer all your questions:
The parts you'll need are:
2 1x2 plates (Green)
1 1x2 plate (white)
1 1x1 plate (white)
1 1x1 plate w/Clip (white)
2 1x1 slopes (Trans_clear)
1 1x1 tile with Four Dots pattern
A Frog
18 Parts total.