The following images are from the live webcast of Bootleg Survivor Episode One from July 27th, 2000.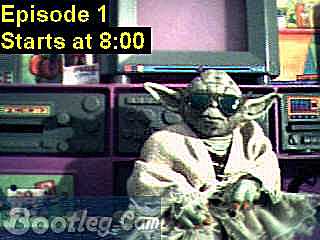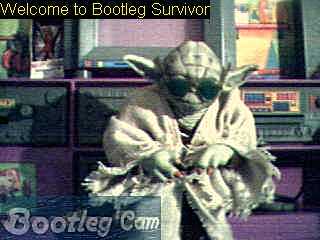 The episode began with Mr. Bad Ass broadcasting from his pirate TV studio somewhere in the outlaw nation of Nickledimea. He started by explaining the premise of the show - to see toys of popular media personalities kill each other for fun and profit.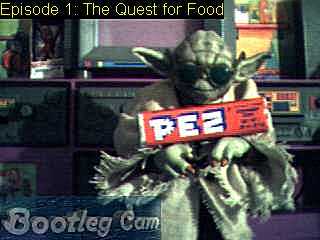 This particular episode would spotlight the major problem with life on the island - that there is no food. Our stars were used to the easy existance of Hollywood, and now they'd have to try and fend for themselves.
Mr. Ass did offer one hint - that PEZ was an untapped resource of the island.