Today's Prize
Officer Grumpypants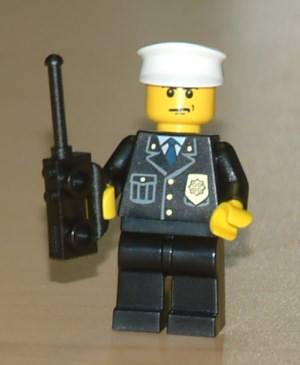 Sunday, the day of rest. AWM and Ralphie have been out on the town all weekend - but it's time to reign them in. Enter (from behind door number 4), Officer Grumpypants. Ready to lay down the law, and call for backup if needed.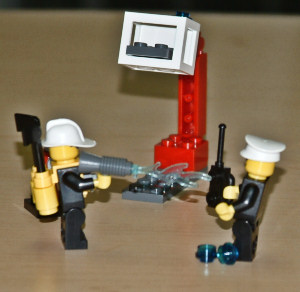 Will Officer Grumpypants be able to take down AWM and Ralphie? Who will he call for backup from behind Door Number 5? What if it's just another accessory kit??
Oh, gosh, the suspense is going to kill me!
| | |
| --- | --- |
| Total Parts in Set: | 203 |
| Parts in Today's Door: | 5 |
| Parts to Go: | 172 |