---
Title
Builder
Use of pieces in set 7695
(20 points)
Understanding
of "Remission"
Theme
(30 points)
General Coolness
and that
Funky-Fresh feeling
(50 points)

Total & Ranking

Party Cruiser
Anthony J Sunderhaus
20
24.4
28.4

78.2 Points

10th Place
Judge Comments: "Appreciated the witty commentary, needed it!", "The story and pics sell the concept, but the ship itself is pretty basic."
Notes from Builder:
After eccentric billionaire Stephen Jareth came in 8th place with his
hot tub, he was determined to win the space race. The design for his
party ship is based directly on the shape of the Astro Fighter. While
a ship of peace and partying, the cannon was recreated because you can
never be too careful. When you look inside, you can see the spacious
dance floor and giant disco ball.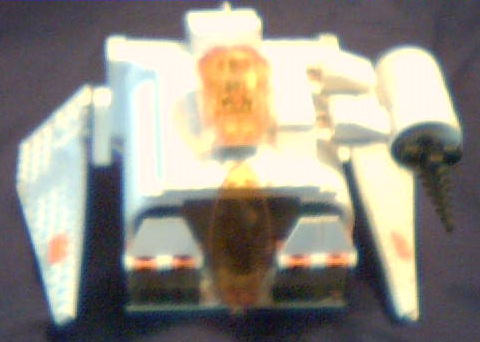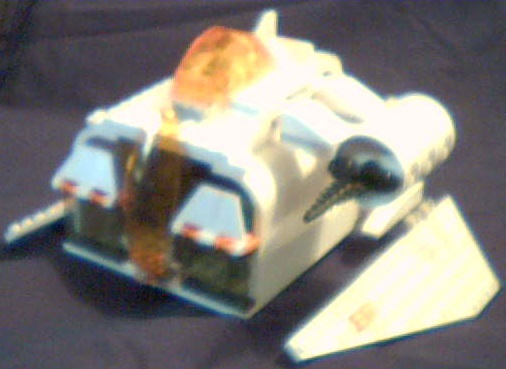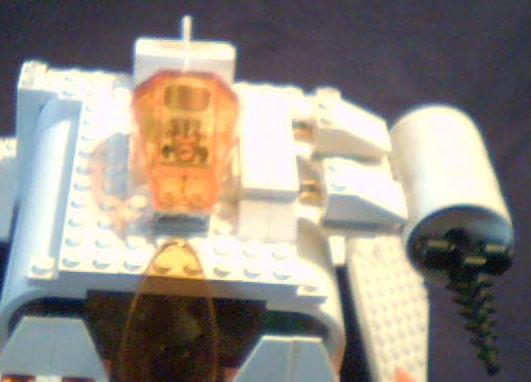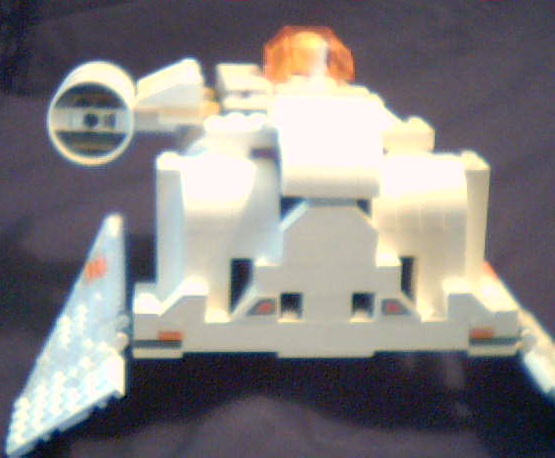 Stephen Jareth with his girlfriend, Charlene, and a new Martian honey
in a sexy string swimsuit (Martians, like most cartoon characters,
becomes more modest when being sexy.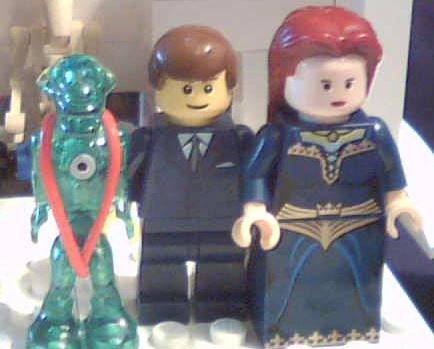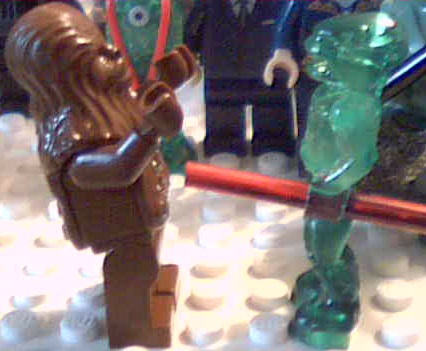 Any good rave needs glowing light sticks, and the Martians know this.
Also, they picked up a wookie on the way. Because honestly, how much
more awesome would a party be with a wookie.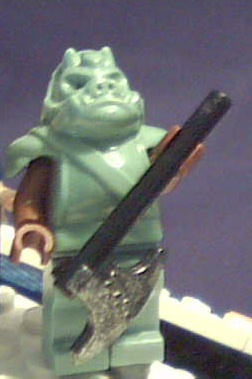 If the Lego Star Wars game taught us anything, it's that Gammorean
guards are very unreliable when music is playing.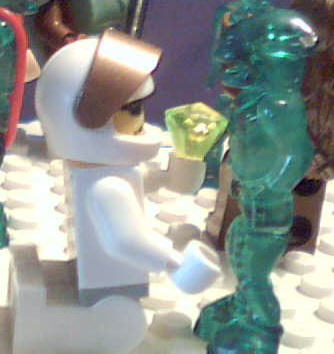 It seems this astronaut had a little too much to drink and thinks he
found "the one." He must get paid well, check out the size of that
rock! Is that Martian even female?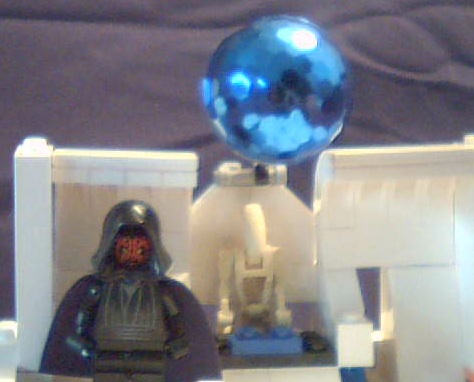 To remove all chances of human error, Jareth hired a robot DJ. Darth
Maul may have the moves, but he's notoriously shy around the ladies.
Back to

---
---
Portions of this site make extensive use of Macromedia Flash.
If you're not seeing anything above the line you may need the free Flash Player. Get it here.

This site displayed with 100% post-consumer recycled electrons.

LEGO® is a trademark of the LEGO Group, which does not sponsor, authorize or endorse this web site.
Please be sure to visit the REAL LEGO homepage at http://www.LEGO.com.

All Content ©1986-2009-through the End of Time by Christopher Doyle
|
| Read updates on your

Livejournal Friendslist