This contest ran from April 1, 2008 until May 2, 2008.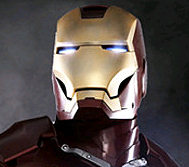 Iron Man. You know him. You love him. You wish LEGO would pick up the license and make toys based on him. But you also know that just isn't going to happen.
Iron Man. Cooler than Batman because he's completely bullet proof. And he can fly.
Iron Man. The basis for this month's contest. (So if you honestly don't know who Iron Man is, here's the Wiki on him.)
Over the years, Iron Man's armor has undergone a number of changes. It's been rebuilt, streamlined, melted-down, rebuilt again, modularized, customized and optimized.
One of the coolest ideas about Iron Man, though, is that he has prototype armor designed for special missions. He has a Deep Sea armor. Stealth armor. Space Armor. An armor designed to fight the Hulk. Heck, there's probably even a prototype somewhere of his EZ-Bake Oven Armor.
Your challenge this month is help Iron Man tackle a tough job by designing and building a Special Mission Armor Set.
What special mission? That's up to you. Maybe he's on an Ice Planet. Or fighting Ninjas. Or Pirates. Or Pirate-Ninjas. Maybe he's just having trouble cashing a check. Surprise us.
Click to view the WINNER'S GRID
The Rules:

To Enter:
Judging: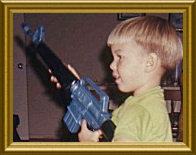 Prizes: