---
Playmobil Advent Calendar 2006- Day 2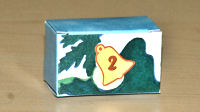 Okay, Playmobil. Yesterday's Dead Tree didn't do much to get me into the Holiday Spirit. Today's box is maybe 1/6th of the size of day one. Are you holding a tiny, yet concentrated, bit of joy to start my weekend off right? There's shopping to be done, and I need that extra bit of Zip to elbow Granny out of the way when lunging for those Tickle-Me Elmo upgrades.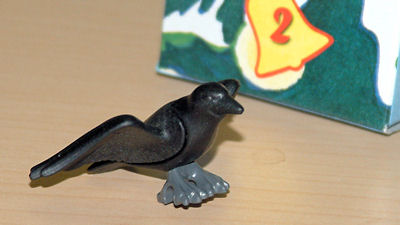 I ask for love, and you give me a Black Raven? A bird that only Edgar Allan Poe could find "cheerful"? Look at his tiny, beady eyes! He's ready to kill someone!
At least we have a tree to stash him in. Maybe that will keep him quiet until some holiday cheer shows up.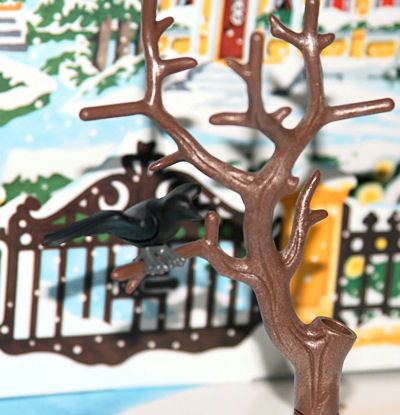 Raven: "Nevermore."
Click here to go to the next day!
---
---
Portions of this site make extensive use of Macromedia Flash.
If you're not seeing anything above the line you may need the free Flash Player. Get it here.

This site displayed with 100% post-consumer recycled electrons.

LEGO® is a trademark of the LEGO Group, which does not sponsor, authorize or endorse this web site.
Please be sure to visit the REAL LEGO homepage at http://www.LEGO.com.

All Content ©1986-2008-through the End of Time by Christopher Doyle
RSS Feed:

| Bookmark at

Del.icio.us | Read updates on your

Livejournal Friendslist