---
Playmobil Advent Calendar 2006- Day 7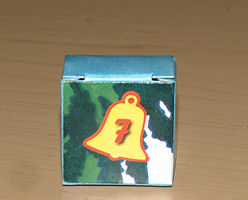 Day Seven - another tiny box.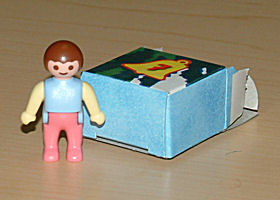 But instead of a bird, we have a very tiny child. Looks like Phil knows his stuff.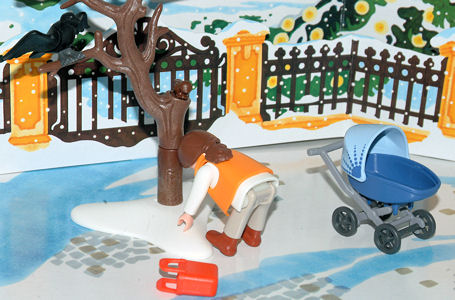 Sarah: It's not a good time for me to be having children. I don't even know if I have a job yet!
Ed: Aren't they paying you for your appearance here?
Phil: Are YOU getting paid, Ed?
Ed: Well, no, but I figured the human-esque cast might have caught a break.
Sarah: No...they haven't talked to me at all about what will become of me ...after.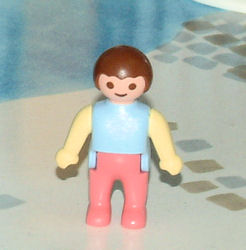 Damien: Fear not, Mother. My powers will be enough to protect us in the end times.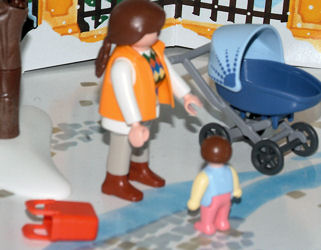 Sarah: Oh, okay. This makes more sense. I'm just a foster parent. I can take care of him until someone who actually wants to keep him comes along...
Damien: Don't say such things Mother. They make me sad.
Sarah: Who are you, anyway?
Damien: I'm your child. Damien.
Sarah: "Damien"? Owl, this is your idea of "the next level"? A child with excellent communication skills for his age and a name from the "Omen" movies? I'm not really scared at this point. And you're not making much of a case for me to turn Evil, either.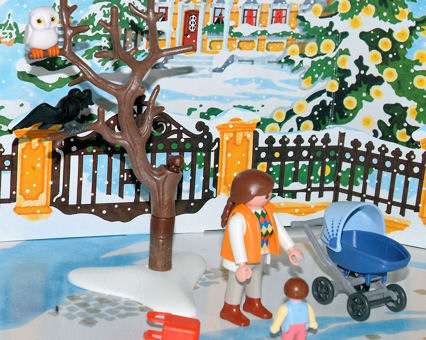 Ed: I was wondering about that, Phil.
Phil: I'm new to this whole "entice and destroy" thing - I'm used to a punishment/reward/more punishment/still more punishment system. Still, Damien isn't necessarily going to be bad for Sarah. He's just bad in general.
Damien: That I am.
Click here to go to the next day!
---
---
Portions of this site make extensive use of Macromedia Flash.
If you're not seeing anything above the line you may need the free Flash Player. Get it here.

This site displayed with 100% post-consumer recycled electrons.

LEGO® is a trademark of the LEGO Group, which does not sponsor, authorize or endorse this web site.
Please be sure to visit the REAL LEGO homepage at http://www.LEGO.com.

All Content ©1986-2008-through the End of Time by Christopher Doyle
RSS Feed:

| Bookmark at

Del.icio.us | Read updates on your

Livejournal Friendslist