---
Sicko Santa - Day 14
"Monstrous Fruit "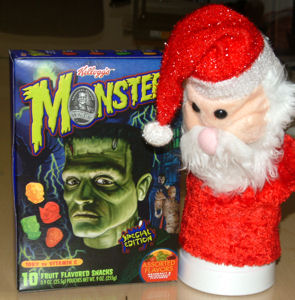 When asked to pick out food to Challenge the other Elves with, Elf M took the concept of "Scary" a bit too literally. Among his other items was this: MONSTER FRUIT SNACKS.
The Elves weren't exactly sure what to think about this challenge; there was some debate if they should be a challenge at all.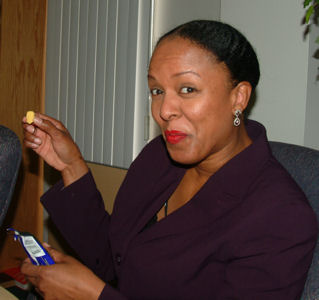 "Let's go for it," said Elf I, "then next one might not be so good..."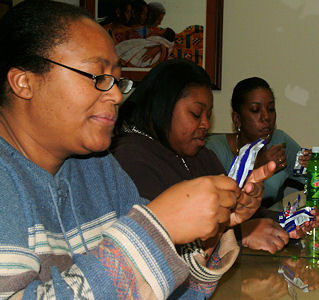 Elf M sampled his item and remarked "They go down quick, anyway."
Elf L was more practical: "They're good - and a good way to get your vitamins."
"No trans fat!" added Elf Y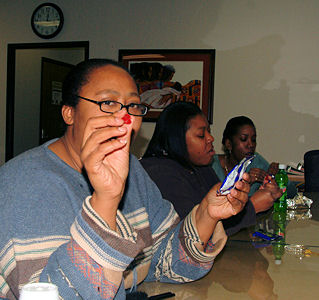 Sadly, the scary shapes weren't enough to frighten the Elves, many of whom grabbed an extra packet of Monsters to snack on later.
Overall Elf Evaluation (Summed up by Elf R):
"Good even if you have no teeth: You can gum 'em!"
Click to move on to the next challenge!
---
---
Portions of this site make extensive use of Macromedia Flash.
If you're not seeing anything above the line you may need the free Flash Player. Get it here.

This site displayed with 100% post-consumer recycled electrons.

LEGO® is a trademark of the LEGO Group, which does not sponsor, authorize or endorse this web site.
Please be sure to visit the REAL LEGO homepage at http://www.LEGO.com.

All Content ©1986-2009-through the End of Time by Christopher Doyle
|
| Read updates on your

Livejournal Friendslist