---
Sicko Santa - Day 17
"Snow? Gula? WTF? "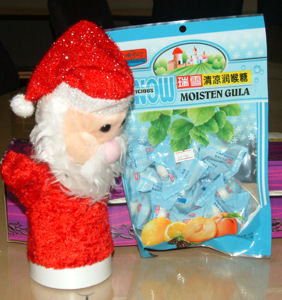 Anspicous SNOW Moisten Gula.

What is it? This challenge, the last of the mystery assortment of items from Elf I, had us all stumped.
The package showed a variety of fruit along the bottom. A Farm. Mint leaves. Inside the bag were dozens of individually wrapped blobs of white. The bag was so tough we had to find some hefty scissors to chew through it.
And for what?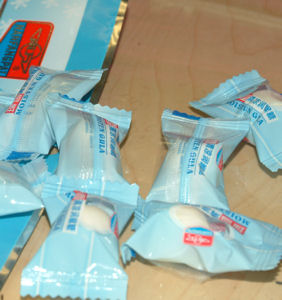 The smaller wrappers hinted that "Moisten Gula" were the key words to watch for. Were they a name for this? A warning? A cryptic fortune told in a forgotten tongue?
They were handed out, whatever they were, to the Elves. They were unwrapped. Sniffed. (No smell at all!) Tentatively popped into mouths...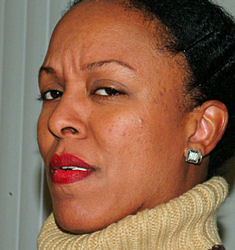 Elf I: What the heck? This is just a mint!
Indeed. For all the mysterious buildup these hard candies were revealed to be nothing more than an altoids-level breath freshener.
There were no fruit flavors. None. Just a hard candy mint.
Overall Elf Evaluation:
What a waste of our time!
Click to move on to the next challenge!
---
---
Portions of this site make extensive use of Macromedia Flash.
If you're not seeing anything above the line you may need the free Flash Player. Get it here.

This site displayed with 100% post-consumer recycled electrons.

LEGO® is a trademark of the LEGO Group, which does not sponsor, authorize or endorse this web site.
Please be sure to visit the REAL LEGO homepage at http://www.LEGO.com.

All Content ©1986-2009-through the End of Time by Christopher Doyle
|
| Read updates on your

Livejournal Friendslist