Today's Prize:
Officer Grumpypants & Dotty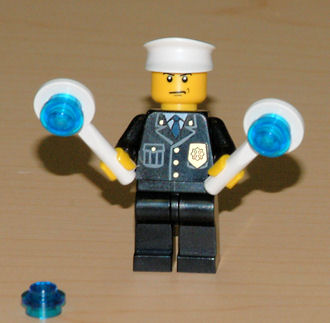 Thank goodness we're doing a "Time Travel" story this year, or Officer Grumpypants return would be pretty tough to explain. For those of you who aren't familiar with Officer Grumpypants, I'd suggest a trip back to last year's advent calendar. He shows up on Day Four.
This year Grumpypants comes with lighted paddles and an extra blue dot.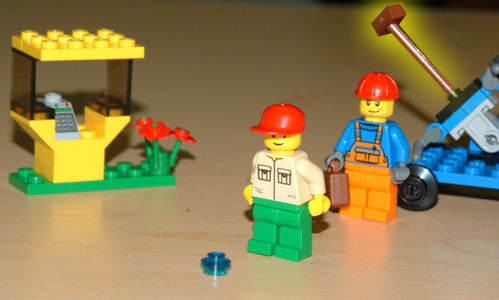 The Janitor: Well, I put the call in. We should be seeing results any time now.
Dotty: Yo. Help has arrived, homey.
The Janitor: Dotty! Good to see you!
Jack: "Dotty"?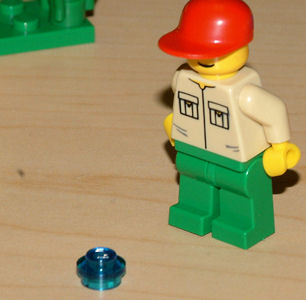 Dotty: That's Special Agent Dot to you, hard-hat.
The Janitor: Dotty, where's Grumpypants at? I was hoping...
Grumpypants: How many times do I have to tell you? It's "OFFICER" Grumpypants.
The Janitor: Don't mind him, Jack. Ever since his life-mate Oil left him Grumpypuss...pardon me...OFFICER Grumpypants has really thrown himself into his work.
Dotty: Word dat.
Grumpypants: Quiet, Special Agent Dot. Now then, what's so important that you had to call me in for backup?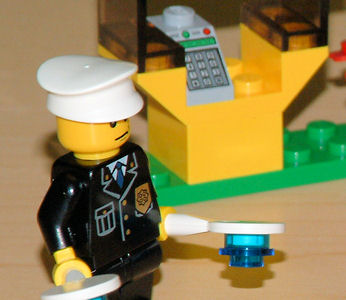 The Janitor: We've got major disruptions to this year's Advent Stream...
Grumpypants: I know. I've been working on this problem already. I dispatched The Conductor days ago to lock down the offending portals.
The Janitor: You sent...and you're HERE? You're not keeping an eye on him? You know what sort of stuff he gets into!
Grumpypants: Don't tell me how to do my job. I have an Agent on the scene.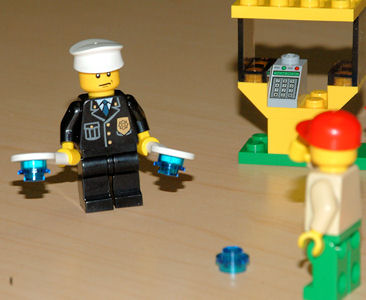 The Janitor: Well, do you know about Jack, here? He's been talking with the Guardian and...
Grumpypants: Jack? I think it's about time for you to get getting back to your rightful spot in the Advent Stream, no?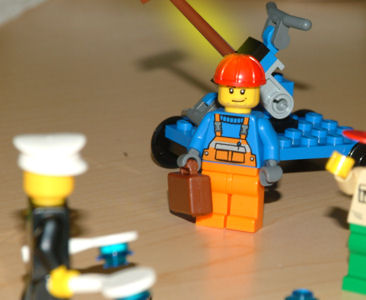 Jack: Man, that'd be great. All this behind-the-scenes stuff is interesting, but I feel like I'm missing out on the actual plot of the movie.
Grumpypants: I've been through a full year's worth of this before. If you're expecting "plot" you've come to the wrong storyline.

| | |
| --- | --- |
| Total Parts in Set: | 257 |
| Parts in Today's Door: | 9 |
| Parts to Go: | 59 |