1st Place - 27 Handtrucks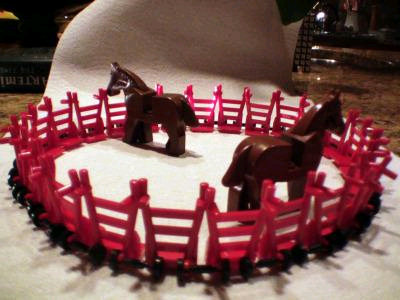 Entry #38 - Mac Reddin's Handtruck Fence System
After the zombie war, there was virtually no raw materials left, so Doctor H. invented the Handtruck Fence System. It is a modular fence system made from old handtrucks.
This system uses 27 handtrucks.
Judge's Notes:
Player A: I thought this was a creative way of using handtrucks without adding them to an existing build
Player B:I just thought it was a really creative idea and use of handtrucks.
Nathan: But how do you get the horses out? :-P
Chris: Simplistic, yet completely focused on the essence of the Handtruck. Easily extensible to force a win on quantity.