---
Nite-Owl's Owlship
page 4
The exterior of the Owlship has a few play features - opening hatches. On either side of the ship is a mini-figure sized exit.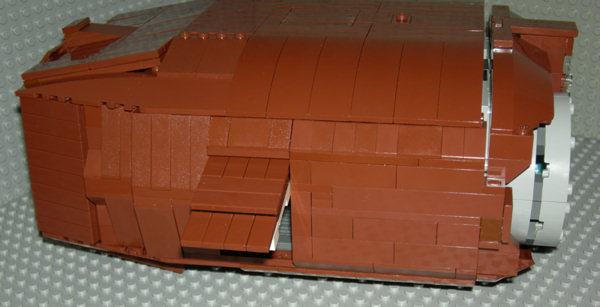 The hatch opens upwards like the movie version - there's also an attachable ramp for easy access to burning buildings or just the ground.
Version Three also has opening hatches...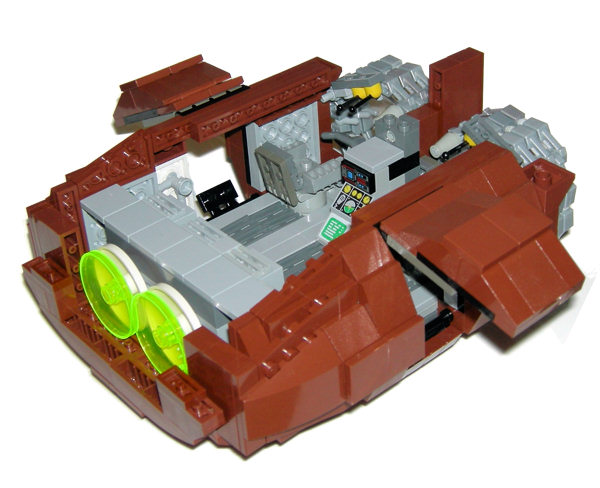 The roof of the Owlship has a removable hatch, just like in the comic.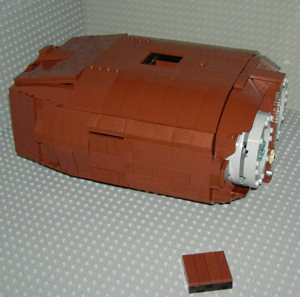 (Click for larger view)
This hatch is just behind an anchor point...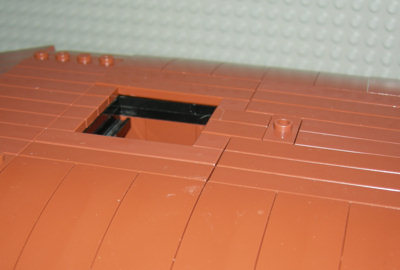 ...where you can attach a control stick...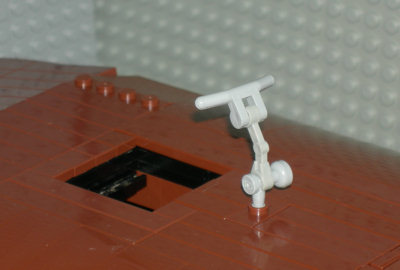 ...and even a very lame custom Nite-Owl mini.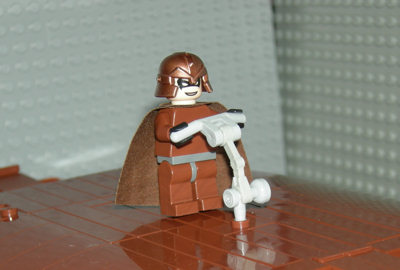 (If you think my Nite-Owl is lame, you should see my quick attempt at a Comedian. *shudder*) \
Version Three has the connection point for the control on the roof, but I had to lose the hatch due to there no longer being a gap between the "ribs" bricks to build the hole around.
---
---
Portions of this site make extensive use of Macromedia Flash.
If you're not seeing anything above the line you may need the free Flash Player. Get it here.

This site displayed with 100% post-consumer recycled electrons.

LEGO® is a trademark of the LEGO Group, which does not sponsor, authorize or endorse this web site.
Please be sure to visit the REAL LEGO homepage at http://www.LEGO.com.

All Content ©1986-2009-through the End of Time by Christopher Doyle
|
| Read updates on your

Livejournal Friendslist