---
Nite-Owl's Owlship
page 6
The main control area is based heavily on the movie version - I liked all the screens.
The control sticks are removable (to fit on the roof as seen earlier.) The side panels are fitted with some pipes to help with the movie "steampunk-ish" look.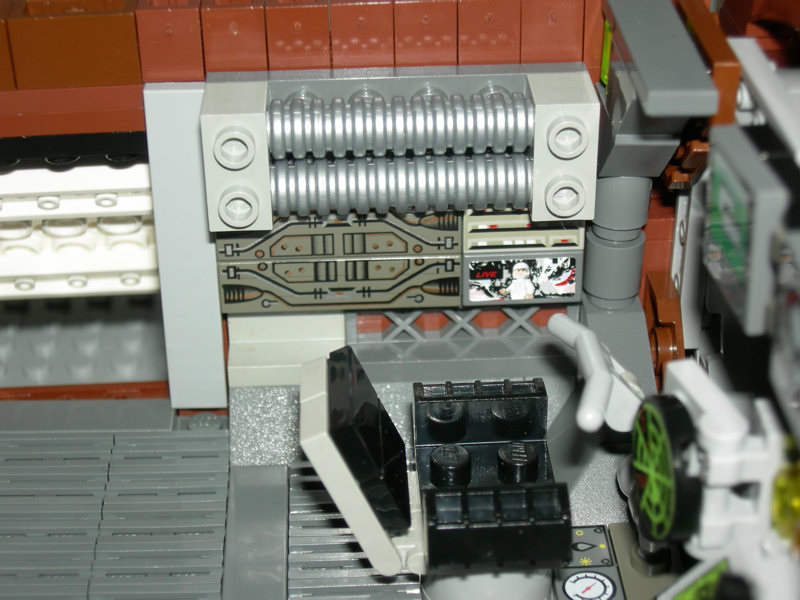 If you look closely, you can see that there's a "LIVE" feed of the Speed Racer movie at the lower left of the side panel. Now there's a crossover you probably weren't expecting...
Here's a detail of the Version Three iteration of things: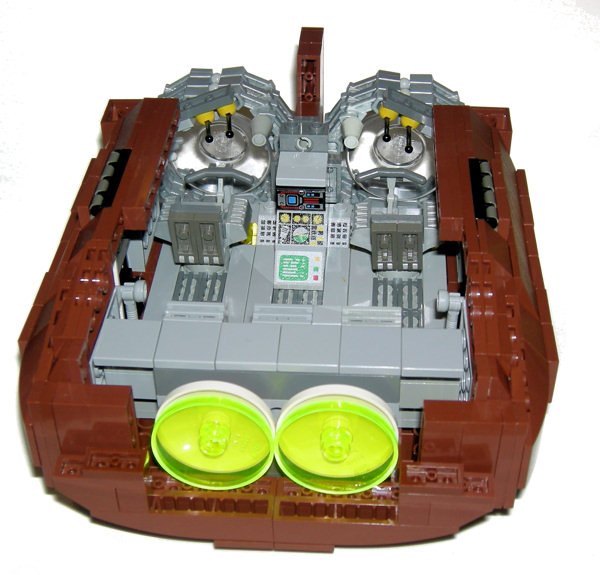 Pretty much the same, but note the new overhead levers in front of the windows - a nod to the comic's control design.
---
---
Portions of this site make extensive use of Macromedia Flash.
If you're not seeing anything above the line you may need the free Flash Player. Get it here.

This site displayed with 100% post-consumer recycled electrons.

LEGO® is a trademark of the LEGO Group, which does not sponsor, authorize or endorse this web site.
Please be sure to visit the REAL LEGO homepage at http://www.LEGO.com.

All Content ©1986-2009-through the End of Time by Christopher Doyle
|
| Read updates on your

Livejournal Friendslist