---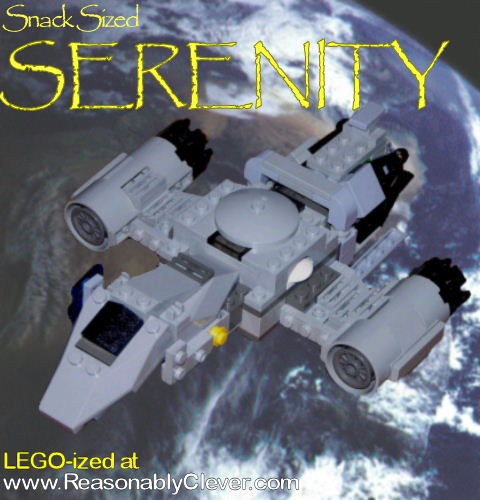 Although the big version of Serenity is probably never going to be broken down to make a parts list or building instructions, there's no need to fret. In answer to the dozens of emails I've gotten requesting a way to have their own LEGO-ized Serenity, I've designed another version - at a much more workable scale for mass-production. I lovingly nick-named this version "Snack Sized."
About 9" in length, this version of Serenity is much more "Swooshable" as well. I mean...just look!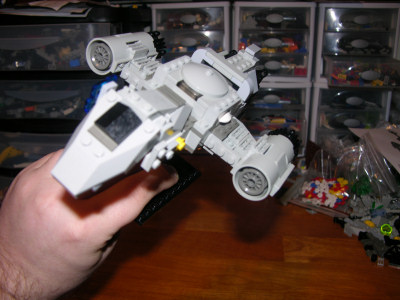 And the best part....the absolutely mind-numbingly best part? You can make one for yourself!
Previous to this creation, I've had zero luck using the various LEGO CAD programs. But I gave them one more try for Snack Size - and the end result isn't that bad. Nowhere near the skill level I've seen others at, of course, but passable.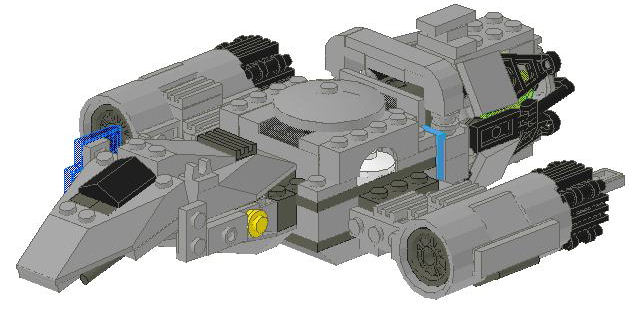 And by converting the real-world model into the realm of the computer - I could now generate part lists, even building instructions! And both are just a couple of clicks away. FREE! Because I love each and every one of you. (See link below)
A few months after the initial unveiling, and incorporating suggestions I'd received from fellow builders, I created the "Stabilized Snack Size" version of this model.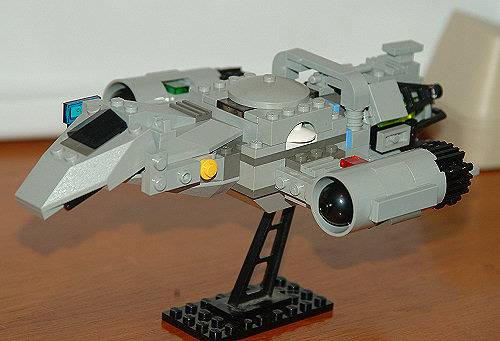 The main changes were in terms of the way the wings and engines were braced - now they were "fully functional" and play-ready, rather than being more of a display feature. I also tweaked the appearance on the engines and firefly drive a bit.
You can download the instructions for the Stabilized kit as well...just follow the links!
So...where would you like to go from here?
---
---
Portions of this site make extensive use of Macromedia Flash.
If you're not seeing anything above the line you may need the free Flash Player. Get it here.

This site displayed with 100% post-consumer recycled electrons.

LEGO® is a trademark of the LEGO Group, which does not sponsor, authorize or endorse this web site.
Please be sure to visit the REAL LEGO homepage at http://www.LEGO.com.

All Content ©1986-2009-through the End of Time by Christopher Doyle
|
| Read updates on your

Livejournal Friendslist