---
Snack-Sized Serenity
Photos and Information
- PART TWO
Okay - I'm sure a few of you snuck in here anyway, but if parts of the movie are ruined for you, so be it.
One of the first things I needed to confirm was that I was able to reproduce the design for Snack-Sized Serenity - another "Well, I built it, and you can see photos, but that's it." project wasn't my goal. Luckily I had enough parts on hand to build a second version. Of course, I couldn't just build a clone of Serenity. Where would the fun be in that?
So...can you spot the subtle differences between the two models?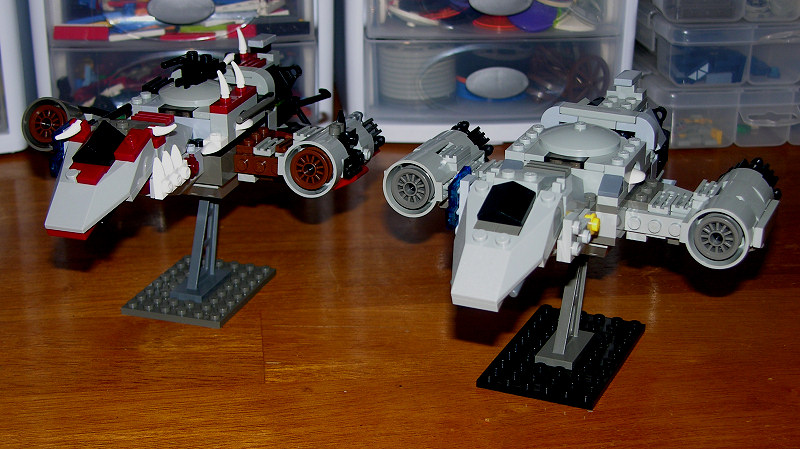 No? How about from the rear, then?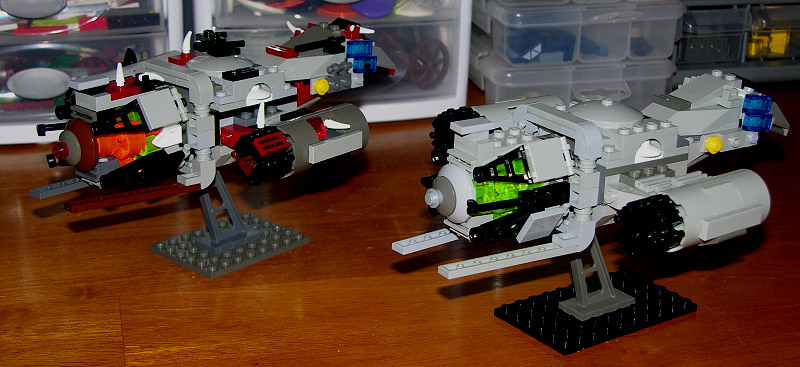 Yes, "just because I could" - I made the Reaver-ized Serenity.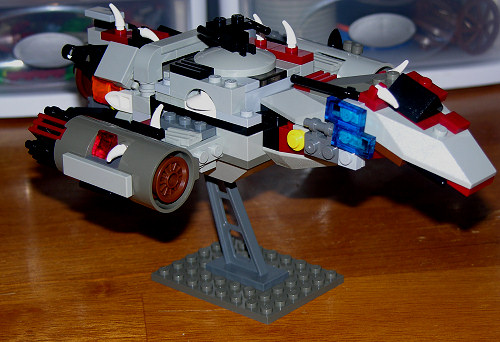 Other than a color change on a few of the parts from light-grey to dark-grey or red, the basic ship is the same. Well, except for the engines. I messed them up a bit by design.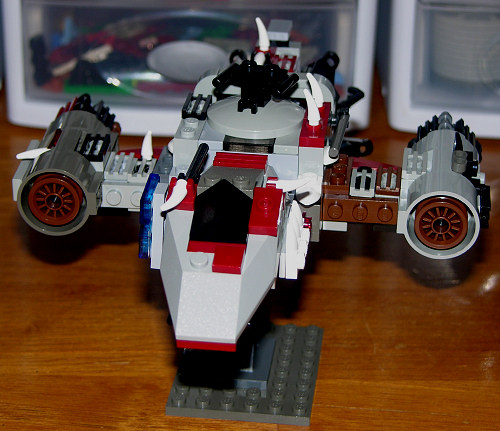 But new are the spikes, and grunge, and the giant cannon mounted on Serenity's roof.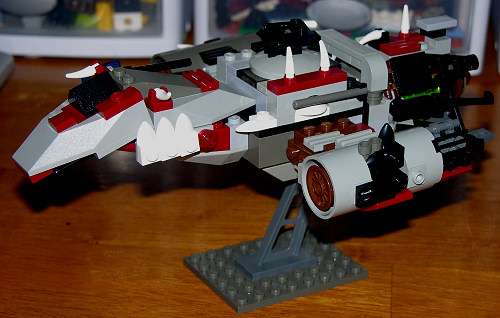 I also noticed in the film that they had welded open one of the vanes on the firefly drive - here's my take on that modification: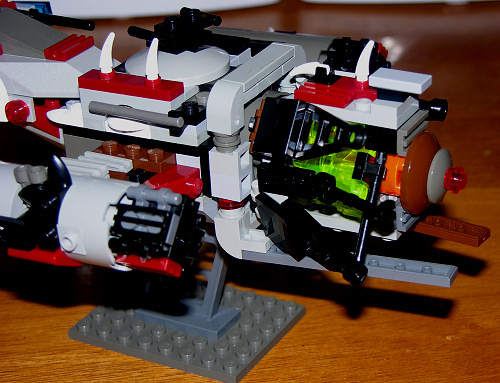 Next, here's a shot of the imbalance that they added to the Firefly drive - gotta love those trans-orange bricks.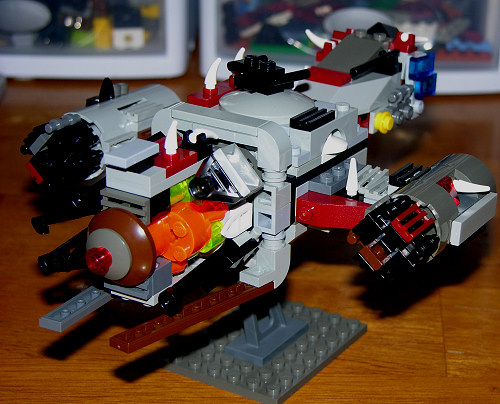 Finally, an action shot of the rotating engines.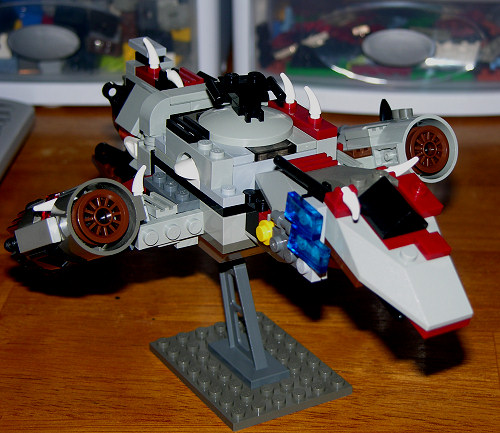 My only regret is that I couldn't string some corpses along the nose. Ah well - one does what one can.
The best part, though? Since she's made of LEGO brick, converting "Reaver-ized Serenity" back to her old self is a lot less traumatic than shown in the film.
---
---
Portions of this site make extensive use of Macromedia Flash.
If you're not seeing anything above the line you may need the free Flash Player. Get it here.

This site displayed with 100% post-consumer recycled electrons.

LEGO® is a trademark of the LEGO Group, which does not sponsor, authorize or endorse this web site.
Please be sure to visit the REAL LEGO homepage at http://www.LEGO.com.

All Content ©1986-2009-through the End of Time by Christopher Doyle
|
| Read updates on your

Livejournal Friendslist