---

...things were taking a strange turn.
The Hall of Justice had a pretty good run - from the Super Friends in 1973 all the way out to Super Powers in '86. But after that, well, she fell on hard times. The landscapers left, the weeds grew tall, several bricks were thrown through the giant windows out front.
Eventually the property was picked up by Booster Gold and turned into a night club. Yes, patrons were in for a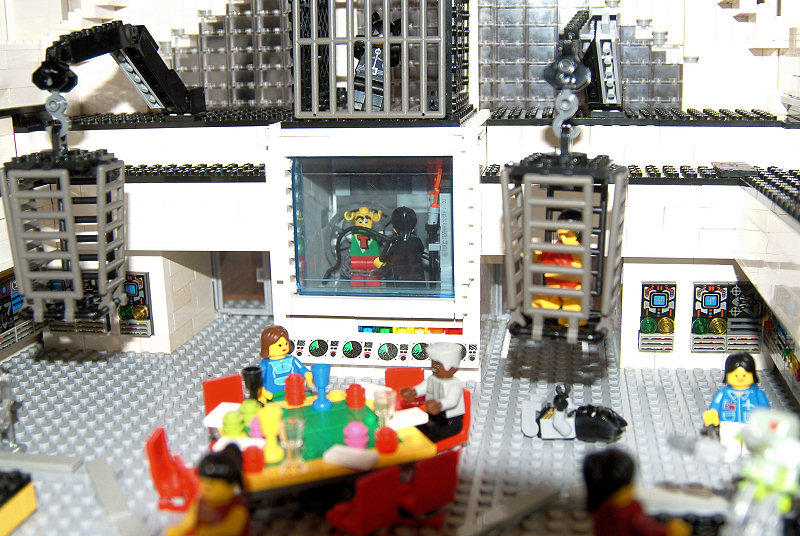 The following pages detail the dramatic and controversial changes made to the Hall of Justice, despite protests from various governmental agencies. From the cage dancers to the mud wrestling pit, there are plenty of changes to see!
Hall of a Good Time Navigation: << First Page < Previous || Next > Last >>
The Hall of Justice

Hall of a Good Time
---
---
Portions of this site make extensive use of Macromedia Flash.
If you're not seeing anything above the line you may need the free Flash Player. Get it here.

This site displayed with 100% post-consumer recycled electrons.

LEGO® is a trademark of the LEGO Group, which does not sponsor, authorize or endorse this web site.
Please be sure to visit the REAL LEGO homepage at http://www.LEGO.com.

All Content ©1986-2009-through the End of Time by Christopher Doyle
|
| Read updates on your

Livejournal Friendslist