---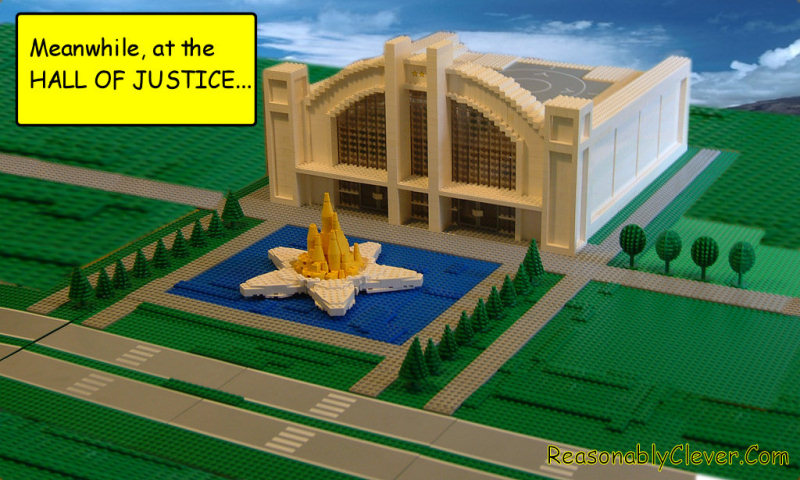 In my youth there were few TV shows as captivating as "Super Friends". All the greatest DC Comics heroes, all the time.
And, of course, they had the coolest clubhouse....the Hall of Justice.
These pages document my attempt to recreate the Hall of Justice in LEGO bricks - and to make it as true to the show as I could. In the process I would use up about four days of building time and just about every white brick in my collection.
As usual, there are tons of photos so I've broken things up over several pages to help with loading times. Explore the links below to learn more!
The Hall of Justice

Hall of a Good Time
---
---
Portions of this site make extensive use of Macromedia Flash.
If you're not seeing anything above the line you may need the free Flash Player. Get it here.

This site displayed with 100% post-consumer recycled electrons.

LEGO® is a trademark of the LEGO Group, which does not sponsor, authorize or endorse this web site.
Please be sure to visit the REAL LEGO homepage at http://www.LEGO.com.

All Content ©1986-2009-through the End of Time by Christopher Doyle
|
| Read updates on your

Livejournal Friendslist