SAY GOODBYE TO MARY-KATE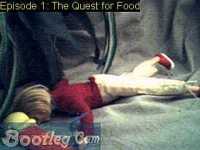 In the dramatic first episode of Bootleg Survivor, castaway Mary-Kate Olsen was brutally gunned down by fellow Pussy Willow teammate Worf after Wolverine identified her as an alternative food source. Alternative to what? Well, to the herds of Pez that live on the Island. Each one is filled with delicious candy that can keep a toy alive for days.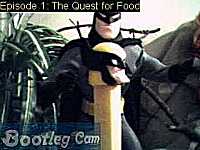 Early hunting showed that Pez could be used to fend of starvation, but the discovery of a Wolverine PEZ made the Canadian Mutant an instant convert to their safety. Batman attempted to kill the Wolverine PEZ, but was fought to a standstill. Wolverine then singled out Batman's quasi-sidekick Mary-Kate in an apparent act of revenge.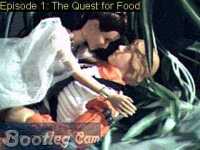 The Dickweeds, however, had no problem bringing down several PEZ to have a feast on their side of the island. As the episode concluded, the forbidden Jungle Love between siblings Luke and Leia began to steam up the Dickweed campsite, much to the chagrin of old-school teammate Herbert Hoover.
Click here for the full story.
---