---
Church of the Flying Spaghetti Monster
Guided Tour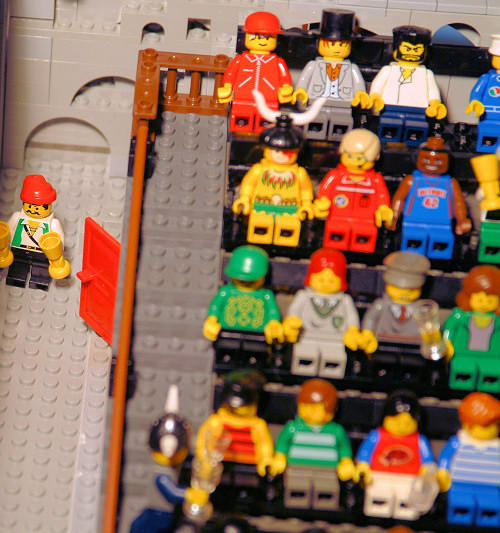 There are plenty of great seats - but it looks like you've shown up a bit late. Let's look in the stadium seating section first...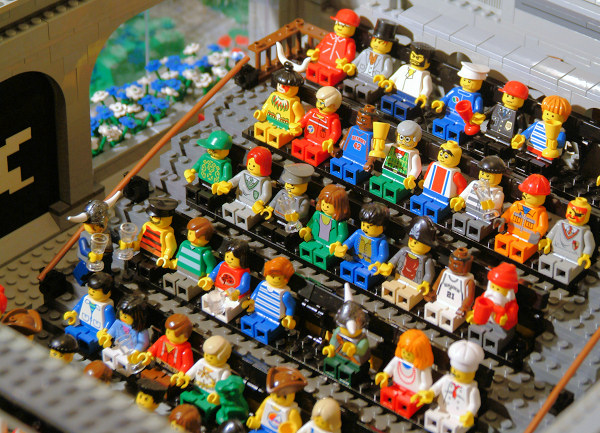 Drat! Looks like it's full up! How about the "general seating" just to the front...?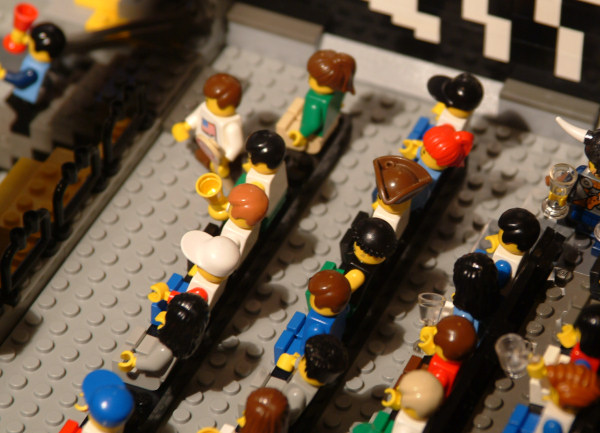 Double drat! Full up as well! Uh, oh! Looks like Reverend Ahab is about to start the sermon, too!
From the Ship-Shaped Pulpit Reverend Ahab can control a variety of lighting and other special effects (like the fog machine and AC temp). A small video camera is mounted on the prow, allowing for later rebroadcasting of any particular sermon.
Since we're on a tour we can sneak down to the VIP area! Let's go take a look!
Continue the Tour! (Parental Warning! Strippers Ahoy!!!)
Jump to a page: [1 2 3 4 5 6 7 ]
---
---
Portions of this site make extensive use of Macromedia Flash.
If you're not seeing anything above the line you may need the free Flash Player. Get it here.

This site displayed with 100% post-consumer recycled electrons.

LEGO® is a trademark of the LEGO Group, which does not sponsor, authorize or endorse this web site.
Please be sure to visit the REAL LEGO homepage at http://www.LEGO.com.

All Content ©1986-2009-through the End of Time by Christopher Doyle
|
| Read updates on your

Livejournal Friendslist