---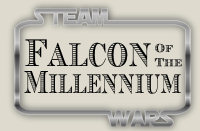 Preliminary Design
Obviously, I needed to start with the Falcon as it appears in the Star Wars universe.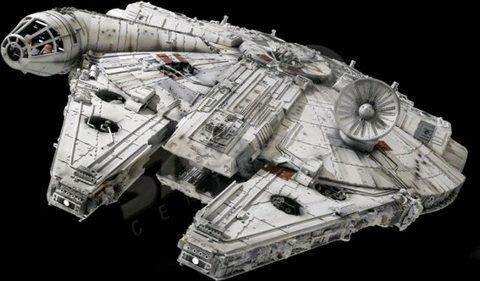 There are some things that distinguish the Falcon from all the other space vehicles out there. The distinctive "round back with two triangles stuck to the front" shape, the cockpit off to the side, the radar dish...all unique visual markers. There are also the less obvious patterns like the four round areas on the front wedges - and the six round portholes on the rear of the ship.
When I started roughing in my Steampunk version, I started with those basic shapes and elements and then started to twist. Below is my initial sketch.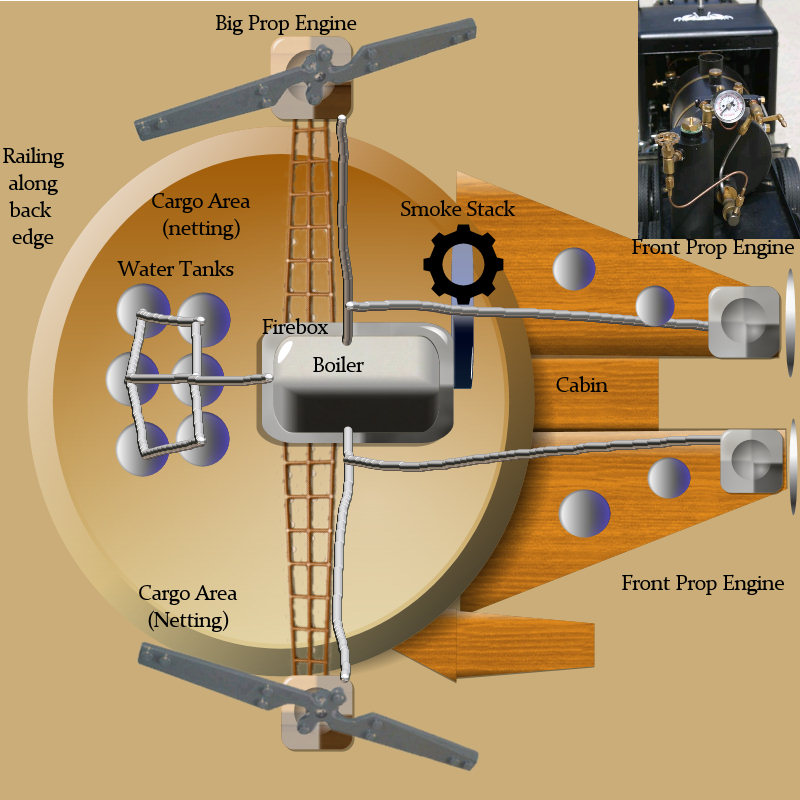 It seemed like a pretty straightforward build. I knew there would be some changes along the way, but I felt I had a decent foundation to start from. Time to break out the LEGO bricks!
[ Next ]
[ 1 2 3 4 5 6 7 8 9 10 11 ] [ Movie ] [Discuss]
-2-
---
---
Portions of this site make extensive use of Macromedia Flash.
If you're not seeing anything above the line you may need the free Flash Player. Get it here.

This site displayed with 100% post-consumer recycled electrons.

LEGO® is a trademark of the LEGO Group, which does not sponsor, authorize or endorse this web site.
Please be sure to visit the REAL LEGO homepage at http://www.LEGO.com.

All Content ©1986-2009-through the End of Time by Christopher Doyle
|
| Read updates on your

Livejournal Friendslist